Summer is a busy time at Habitat, with many of our major projects in full swing. We have a ton of highlights from all over southern Alberta to share with you. Here's what you need to know from all of Habitat's current projects.
Pincher Creek
Construction on the Pincher Creek duplex is underway, after we broke ground in early June. We are proud to be working with Mike Mayer construction – a local builder in the area, with community partners engaging in Build Days throughout the project.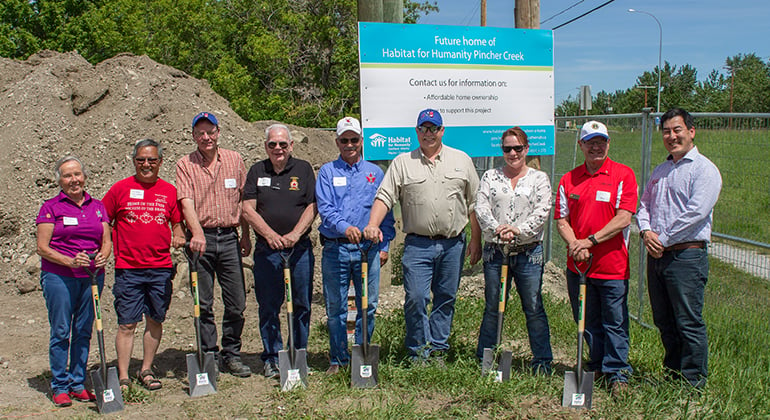 Radisson Heights
Radisson Heights is home to two Habitat for Humanity projects. The first features two duplexes and is well under construction, with the first of these duplexes set to be occupied in the fall.
The second Radisson Heights project will consist of two four-plexes. We are aiming to begin construction on these homes in the upcoming months.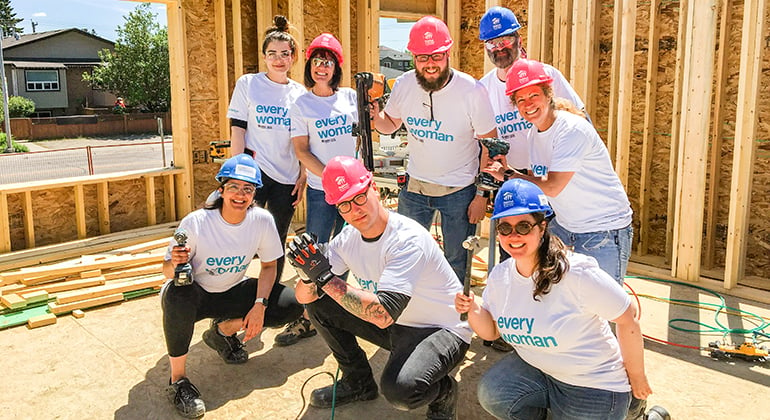 Bowwood
Back in October 2017 we began construction on 10 homes on Bowwood Drive. We are very pleased to announce that the project was completed in Spring of 2019! We plan to celebrate the completion of the project at the upcoming Bowwood Home Dedication.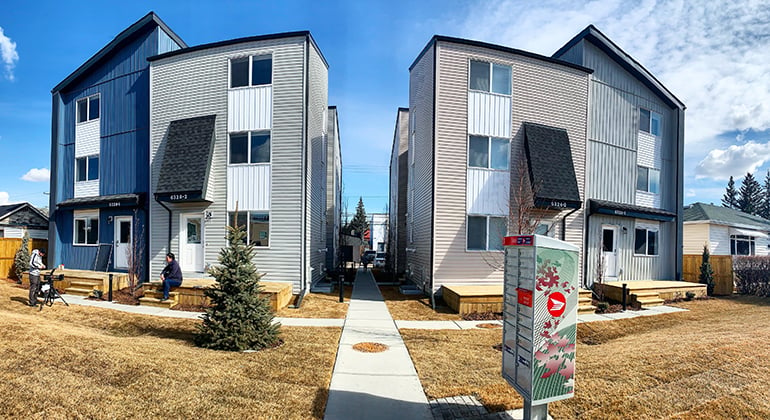 Medicine Hat
The design and permits are in place for our second project in the city of Medicine Hat. Construction is set to begin shortly in the neighbourhood of Southland.
Silver Springs
Construction on the host site of our 2019 Women Build is well underway. Framing has begun on two of the soon-to-be homes with the first set to be complete in late 2019.
Here's an update video from two of our site supervisors!
---
With so many great projects in the works, there's sure to be a housing option for you! Click here to learn more about our affordable mortgage.
If you'd like to donate your time to Habitat, refer to our volunteer services portal to learn about the many volunteer opportunities available to you.