For some of us, we thought March would look a lot different when we were making our new year's resolutions two months ago. Maybe you were fitter, happier, more accomplished. Whatever it was, instead of feeling disappointment, consider this the perfect time to reassess.
When tackling new goals, often we feel over extended and overwhelmed. Below are some tips on how to minimize burnout and maximize your joy. Increase productivity without sacrificing happiness with these strategies below. 2020 is the year of slowing down, to speed up.
Know what you like and what you don't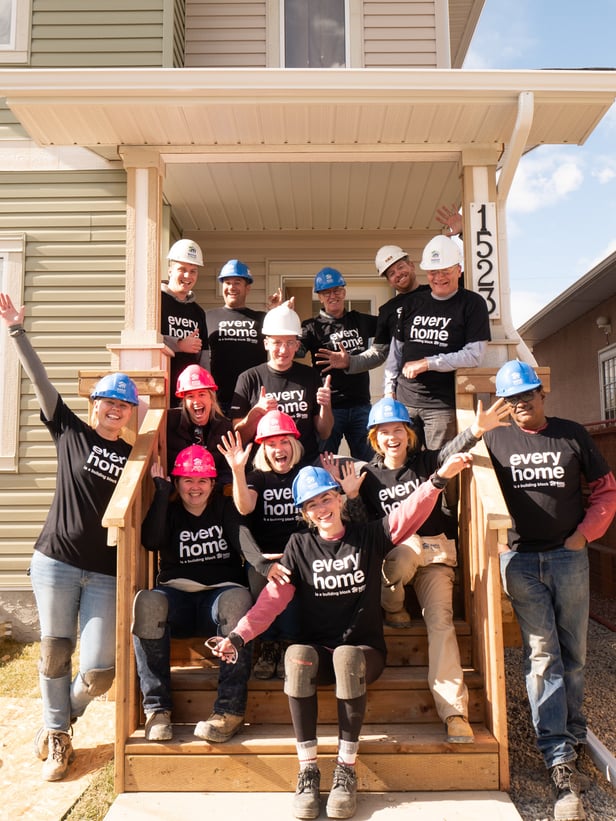 Ashlea, her closest friends and family volunteering for the first time with Habitat
Often we use the holidays to reflect on the changes we want to make, but don't make a plan. "To zero in on a better goal, go to the source: your why for doing it" says Michelle Segar, Ph.D., a motivation scientist and author of No Sweat: How the Simple Science of Motivation Can Bring You a Lifetime of Fitness.
You can do this by journaling three questions: What brings me joy? What matters most? How can I make things the most simple ever? Burnout happens when we are busy with things that we shouldn't be. By asking questions and thinking critically, you can beat distraction and start on your goals while maintaining the things that bring joy, recharge and prevent burnout.
For example, make a morning kiss and evening kiss with your partner a rule. Or coffee on Saturdays with your bestie. Start making your hobbies a discipline. Over time, you'll find yourself mindlessly scrolling through Instagram less and you'll have more capacity for the not as fun habits (more about those below).
After a big life change, Habitat volunteer Ashlea Cook, started what she called a life audit. "The purpose is to write down wishes, categorize them and see if you're living a life in line with your wishes," says Ashlea. On one of her Post-it notes Ashlea wrote, "Volunteer with Habitat." So she signed up and after ­­­­eight weeks of fundraising, surrounded by her closest friends and family, on Oct 5th 2019, that wish came true.
Eight weeks later, a few weeks before Christmas, Ashlea organized and hosted over 200 Calgarians to a screening of It's a Wonderful Life. All while working full-time as a nurse.
Habits make things easier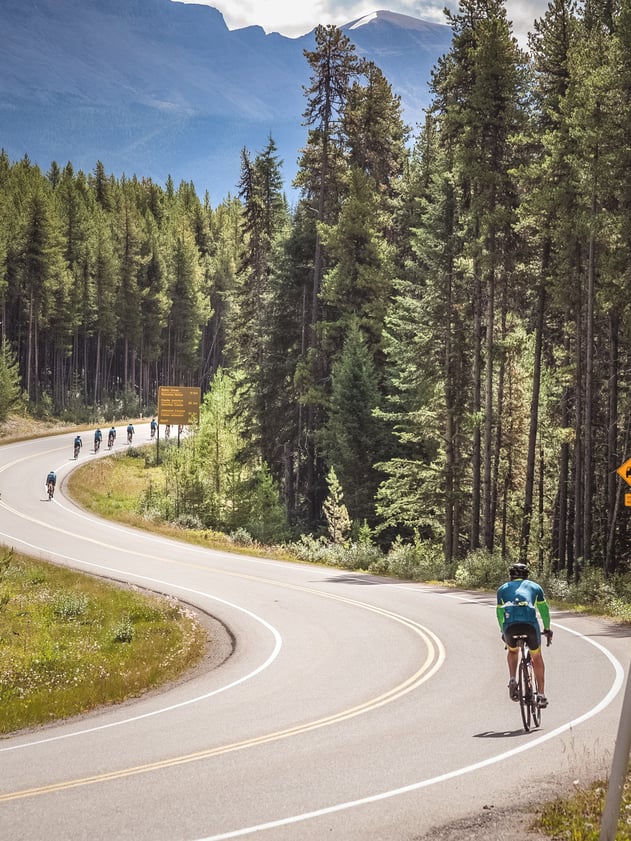 Ride through the Rockies 2019
Finding recipes, grocery shopping and cooking are often more difficult than actually eating healthy home-cooked food. That's why good habits are helpful. They make this all automatic.
Gretchen Rubin's book on habits called Better than Before has some great tricks for habit formation you can start today.

However, starting anything is hard. And according to Gretchen, now is the most unpopular time. Sometimes the Strategy of the Lightning Bolt can come to your advantage. It's almost impossible to invoke on command, but it's instantaneous.
This is what it looks like.
In 2013 Ken Crockett was invited by riding buddies to participate in an event called Ride Around the Lake in Winnipeg. That weekend something changed for Ken. "I was blown away by the camaraderie of the ride, and passion for cycling and raising money," he said.
"I was also inspired by the Habitat team. I thought, I've got to put a ride together." The following year Ken started his own cycling event closer to home. Six years later the event has raised over $700,000.
While most changes need time and repetition, with the Strategy of the Lightning Bolt we pass from before to after because of the power of newfound knowledge or an idea.
"Just start and see what happens."
Ken Crockett
The Strategy of Scheduling, is the most recognizable and reigning tool of habit formation. Habits grow strongest and fastest when they're repeated in predictable ways. Scheduling also makes us unavailable for anything else and constricts us to the natural limits of the day—which is good.
There are other strategies. Buying home exercise equipment is a popular way to use the Strategy of Convenience. As well, not having a reward system is a great way to be intrinsically motivated rather than extrinsically.
For example, rather than focusing on the finish line, Ken cycles and fundraises because of the impact on families. "To see a family get the keys to their house and know it's theirs. We tap into that energy and that experience."
One of my favourite strategies is the Strategy of Pairing. This is as easy as watching the TV shows you're addicted to when working out. Now you want to go to the gym because you're invested in the shows.
The last two strategies and in my opinion the most powerful of them all, is Gretchen's One Minute Rule and her Power Hour. These help you get the things you don't want to do, done. If there is an activity that can be done in less than one minute, do it. Put your shoes away when you walk in the door and your mug in the dishwasher when you're done your coffee.
The Power Hour: this is 60 minutes set aside weekly for those tasks that aren't urgent, but they weigh down on you. They aren't time sensitive and it only effects you so schedule them into the power hour. Because why else would they get done?
A habit is a means to an end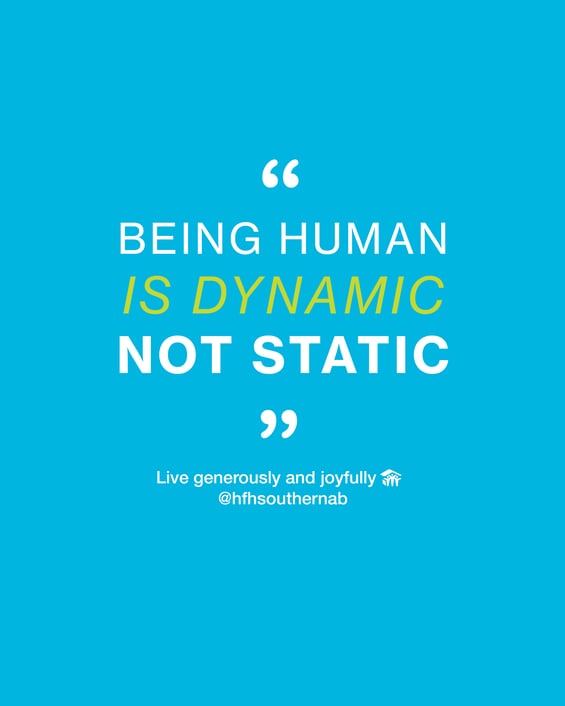 But ultimately, a habit, or rule of life is a means to an end. And this should be becoming more available to what matters most and becoming a more joy filled, generous person.
So if you've tried journaling every day for a while and it's not doing anything for you, why continue? Being human is dynamic not static. And over time, if you let it, these rules of life will develop into domino goals that will land you those big milestones, ready to do more.
In Ken's words, "just start and see what happens."
Did you need to hear this today? Share it on Facebook.
See more content like this. Sign up for our quarterly newsletter.