How could you describe Robert?
If allowed only a few words, you could choose genuine, grateful, committed and most of all, a "dad" at heart.
These meaningful words encapsulate why a donor or volunteer would take inspiration from investing in a family like Robert's.
He refers to these unknown benefactors as "Some incredibly gracious people willing to help out my family!"
Today, Robert is a single father to nine-year-old Lilli and Elliot, who is two-and-a-half. He supports his family by leading a small team at a commercial siding company.
This proud dad describes Lilli as extremely outgoing, very empathetic and kind. Lilli has a posse of friends, is very crafty and loves colouring.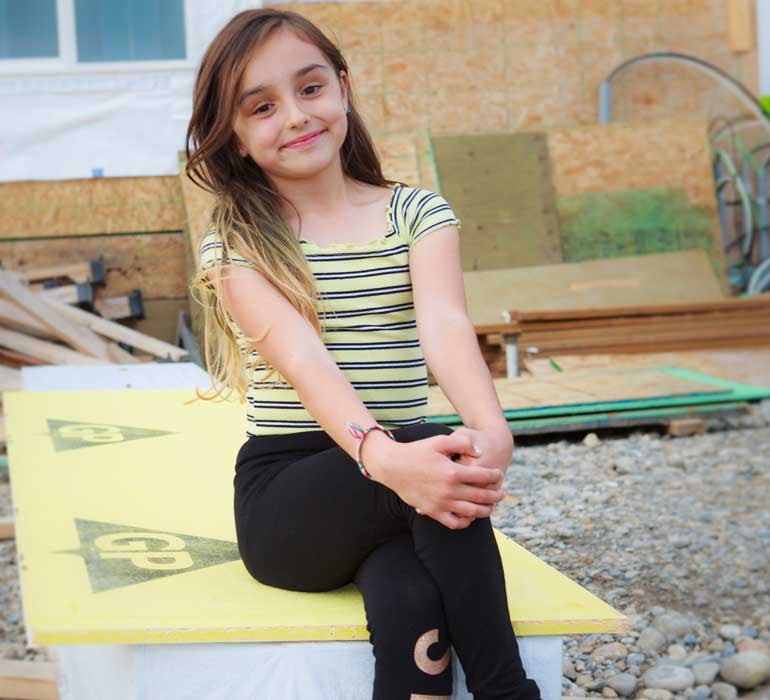 She's the big sister who teaches her brother a lot – most especially, how to make the best of things. "She, um, has quite the collection of slime," grins Robert. "I'll be happy when the slime phase is over."
And what about Elliot? Robert chuckles, "Elliot is full of life, constantly playing, always into something, always moving." From the moment he wakes up until nap time, he's on the go.
"He's incredibly rambunctious," beams Robert. "But, I wouldn't give it up for the world."
Robert and his kids can hardly wait to be homeowners at Silvercreek. But things weren't always looking up for them.
After working as a professional chef for 12 years, Robert and his wife opted for a change of pace that was more conducive to raising a family. They worked in dinner theatre and lived in a house in Redland.
Their hopes were dashed as the foundation of their home cracked, pests moved in and at the worst of times, the water pump didn't work.
"We were the crazy family that had to collect rainwater in pails," he explains.
The bad luck followed as they dealt with flooding in Drumheller, mould in a house in Southeast Calgary, skyrocketing utility bills due to poor insulation in yet another rental and finally, a shooting 15 meters from the front door of Lilli's school.
Having moved five times in her short life, Lilli has learned to make the best of things. Robert marvels at how his daughter manages to overcome the anxiety that comes with each new school.
She's adaptable, makes new friends and finds her place. And, she guides Elliot along the way.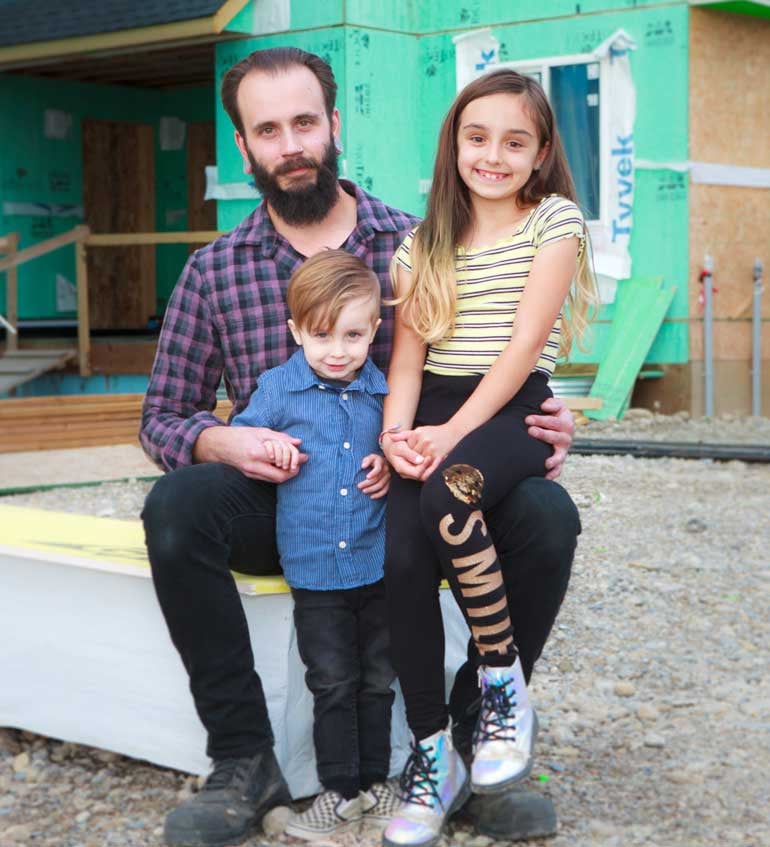 In September 2018, Robert and his wife learned about Habitat's home ownership program, applied and were accepted for a home in Bowness.
He was tackling the 500 volunteer hours methodically when life threw him yet another curve ball.
Recently amicably separated, Robert now has joint custody of his kids As they navigate the new family dynamics, Robert makes one thing clear, he always will be a hands-on, fully committed dad, "I'm all in! "
Due to the change in circumstances, Robert briefly fell behind on his volunteer hours.
Although Robert and his family were initially going to buy a home in Bowness, he began to question the affordability of this home.
With encouragement from Habitat staff, he took a closer look at the homes for sale in Silver Springs, which are a little more affordable.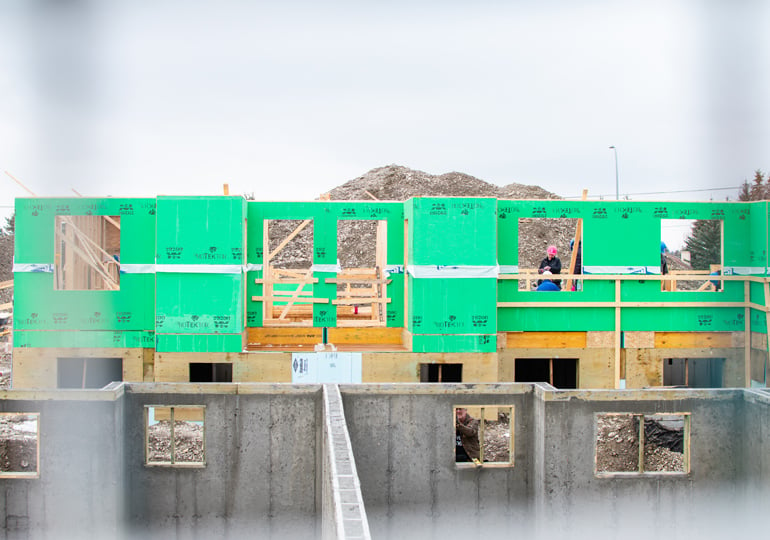 Although he had to requalify as a single parent, he kept his eye on the prize. His mother stepped up to help with the hours.
Now, the family is thrilled with the idea of moving into Silver Springs – the arena, the park, the daycare and Lilli's school being only four blocks away are all assets.
As the kids adapt to their new normal, stability and safety are more important than ever.
Robert looks forward to living alongside families that share the same values – that put their kids first. He eagerly awaits the responsibility of home ownership.
Robert struggles to find the right words to share with the donors and volunteers who have changed his life, but the gratitude on his face says it all.
And Lilli? She's hoping the sixth move is the charm, and she's busy making the BEST of things.
Putting her crafting skills to work, she has already created a design plan for her new bedroom. "It's a full-on manual, actually," grins Robert.
And Elliot? Taking a cue from Lilli, he's getting busy too.