"It's difficult to put into words the feeling of pride we take away from this experience. We understand the importance of family and community and this will be our inspiration on our 2017 ride."
- Dan and Toni Crockett
How it all began
It was four years ago when Dan and Toni Crockett were told by their son, Ken, about his plans for a "Ride through The Rockies" to raise funds for Habitat for Humanity.
They were thrilled that he asked them to join the group as inspirational riders. Dan's tag line on his website is Ultra Runner – "Passion With Purpose."
Ride through the Rockies, sponsored by Star Building Materials, challenges cyclists to complete a four day, 410-kilometre journey through the Rocky Mountains.
Each cyclist pledges to raise at least $5,000 for Habitat for Humanity to help local families build stability and independence through affordable home ownership.

A new purpose for their passion
Toni and Dan have been Race Directors and volunteers for many years helping to raise funds for many different charities. This ride gave them "a new purpose for their passion," staying active and fit, and raising funds for a great cause, now on a bike rather than in trail shoes.
The event has become the highlight of Dan and Toni's year and has given them a new focus. The ride, being in the Rocky Mountains, is challenging both physically and mentally.
As it usually takes place in September, it can be additionally challenging with cold temperatures and, on occasion, cold rain. It's during these times that they think about the reason they're involved and that has always pushed them on.
This is Dan and Toni's fourth year participating and they have developed a very close relationship with fellow riders, organizers and volunteers.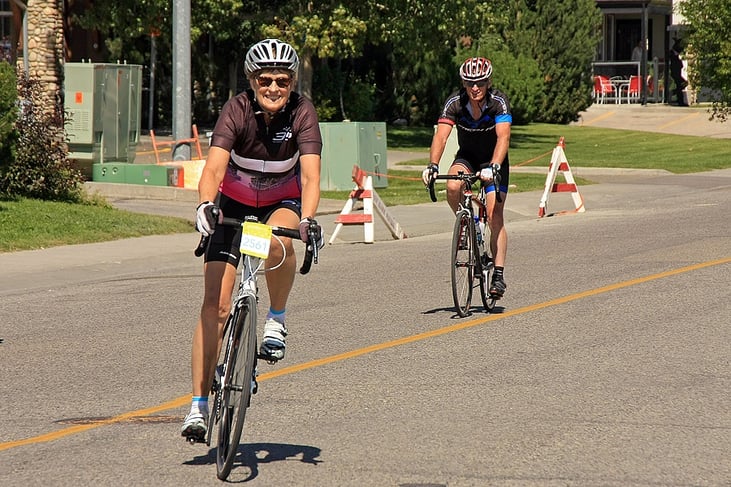 Seeing the impact first-hand
The funds raised by the cyclists will go directly toward Habitat's development of 24 affordable homes in the Calgary community of Pineridge. The development began in the fall of 2015 and 16 homes have been complete to date.
Many of the participants were present at Habitat's most recent Home Dedication ceremony in Pineridge, where eight families were celebrated for becoming new homeowners. It was a touching experience for many in attendance, including Dan and Toni.
"It is a very emotional experience to see a family take possession of their very first home."

- Dan and toni Crockett
highlights from the pineridge home dedication
This year, Ride through the Rockies will be held from September 7th to 10th. Find out more
about the ride or

donate

to a cyclist's efforts to raise money and help families build strength right here in Southern Alberta.