"What started as a way to simply challenge myself physically has developed into something far more powerful for me on many levels".
- Joel Souchotte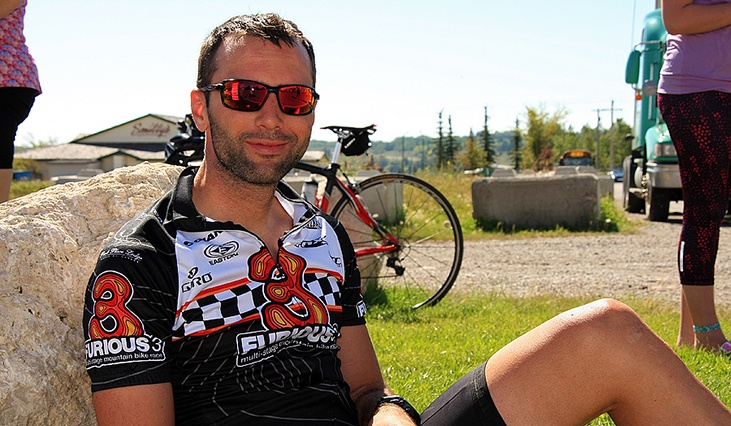 Sponsored by Star Building Material, "Ride Through The Rockies" challenges cyclists to complete a four day, 410-kilometre journey through the Rocky Mountains. Together they raise money for Habitat for Humanity to help local families build stability and independence through affordable home ownership.
Joel Souchotte will be participating in his third consecutive ride this September. Here's what he had to say about the annual fundraiser, his experience as a participant, and the impact it has.
His inspiration to participate
"Meeting Ken Crockett, the driving force behind this annual fundraising effort for Habitat for Humanity, was a special day in my life. Ken has been an inspiring figure for me and he has also become a close friend.
He is passionate about cycling and also about being a leader in the community. Ken has created and fostered a close-knit group of returning riders who are committed to giving back to the community through this annual fundraiser".
What the ride's like every year
For Joel, Each fall is now like a reunion with old friends who like to ride bikes. It's a time to come together and put their sole focus on pushing their physical limits in an effort to raise awareness and funds for the great organization that is Habitat for Humanity.
"This event pushes us to ride over 400 hilly kilometres in just 4 days, including the highest paved mountain road in Canada: Highwood Pass. Taking on this considerable physical challenge as a group in support of a great cause has proven to be a powerful way to forge strong bonds of friendship".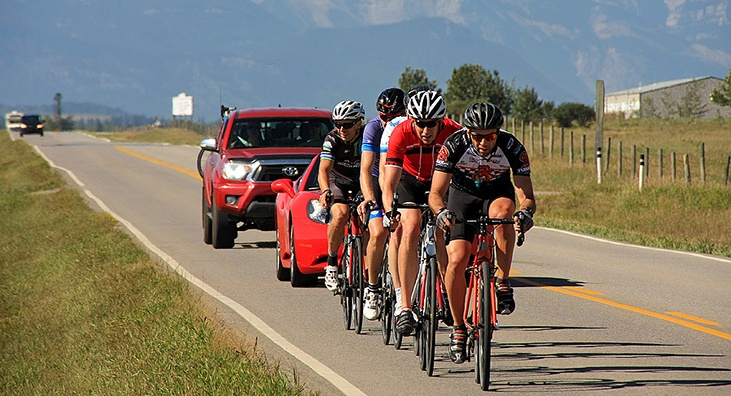 Habitat does more than create homes
Joel says that as his participation in the RTTR has increased, he has also had the opportunity to see the great things Habitat is doing for the community. He believes that the way Habitat creates and enhances communities is powerful.
"Every child should have the opportunity to grow up in a loving, safe home and the money we raise gives these children this chance."
- Joel Souchette
Joel mentioned that it was great to see how grateful these families are for the support they receive and the pride they exude when talking about their new home."These children's futures look immensely brighter when they can have a home to call their own and a place for their parents to raise them to their full potential".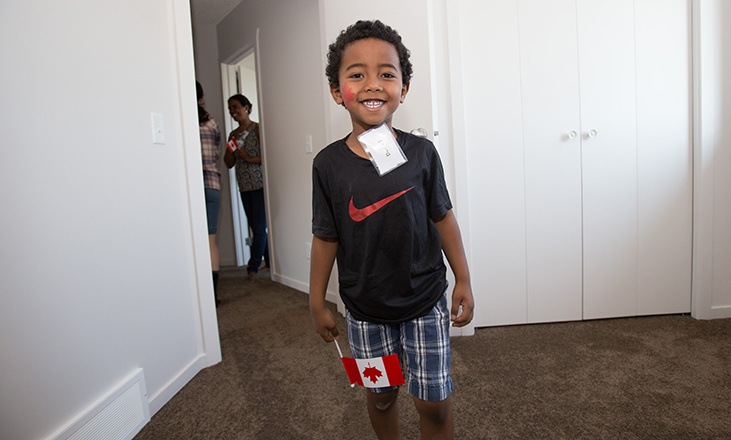 Seeing the Impact First-Hand
"At a recent home dedication in Pineridge, there were several touching moments that showed why this charity and this cause is such a worthy one to support. Hearing the mothers, fathers and children speak was very moving and reinforced my commitment to this charity".
Joel says that for the riders, having their own families in attendance at the home dedication was an opportunity to teach the children the importance of community and how strong communities help their neighbours in their time of need.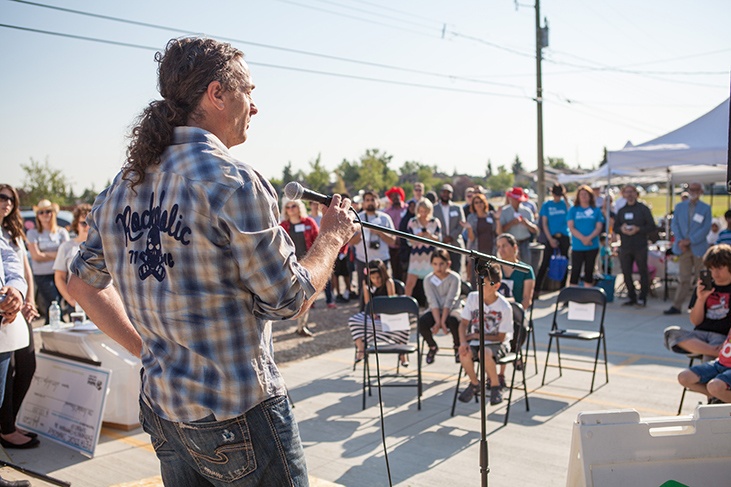 ---
This year, Ride Through the Rockies will be held from September 7th to 10th.Find out more about the ride or donate to a cyclist's efforts to raise money and help families build strength right here in Southern Alberta.
"I am honoured to be able to ride my heart out every fall in order to help my neighbours attain their dreams of affordable home ownership and can't wait to get back on the road with my friends this September"
- Joel Souchotte