This is your opportunity to join together with the women of southern Alberta and show your strength for an incredible cause. We've set aside six days in May exclusively for women to fundraise and build homes with us at our construction project in Pineridge. You'll be outfitted with pink hardhats and power tools and you'll have more fun than ever before. Sorry guys, this is for the ladies only!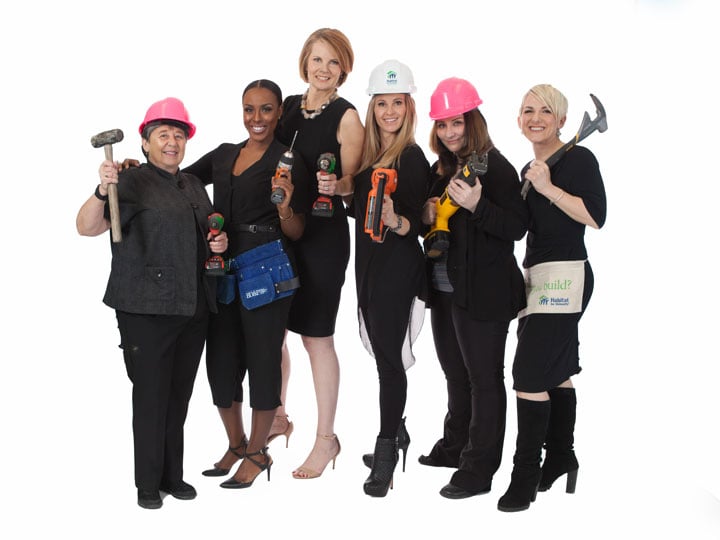 What you get:
A day on a Habitat for Humanity build site
Discovery of your inner construction pro
A day with like-minded women who care about the social well-being of our city
The opportunity to take action to address the challenge of affordable housing facing thousands of families right here in Southern Alberta.
The chance to meet and work alongside our six Women Build superheroes. These women have proven that they have the power to change the world and you can't help but be inspired by their stories.
What you give:
A $250 fundraising pledge – these funds are put directly toward the cost of building homes and we have all kinds of fundraising tips and tricks to make it easy
One tough but exhilarating day on the Habitat construction site
Whether you've never swung a hammer or you're already an experienced pro, we have all the tools, safety training and instruction you'll need. The only thing you have to bring is yourself and we'll take care of the rest.
Check out our website for more details! www.womenbuild.habitatsouthernab.ca