Habitat for Humanity Southern Alberta's Board of Directors is pleased to announce the appointment of Gerrad Oishi as President and CEO effective May 25, 2015.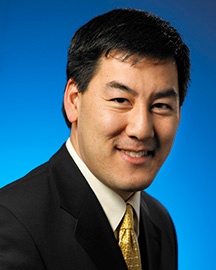 Mr. Oishi has a unique background in business and society building. He is experienced in the creation of new models to finance social programs and affordable housing through his work as Vice President Social Enterprise with the Calgary Homeless Foundation. As Managing Director of Lodestone Social Ventures, he worked with diverse groups including the Canadian Broadcasting Corporation to build audience and increase support for public broadcasting.
He has assisted a number of not-for-profit organizations such as Hull Child and Family Services, Women in Need Society, Vecova, Leadership Calgary and the Immigrant Access Fund to create new social enterprises and social enterprise strategies. He has also worked with Habitat for Humanity in Calgary to create a Land Trust enabling the construction of a 28-unit townhouse complex in southeast Calgary.
Mr. Oishi has extensive governance experience as Chairman of the Provincial Assembly, Government of Alberta Ministry of Children and Youth; Chairman of the Board for Child and Family Services for Calgary and Area; and as Director and Chairman Emeritus for the Brenda Strafford Foundation.
Mr. Oishi holds a Bachelor of Science in Civil Environmental Engineering and an MBA in New Venture Development. He is a City of Calgary Community Advocate Award winner; a visionary for the Calgary Foundation's Forever Fund on Diversity and Inclusion; and one of Calgary's Top 40 under 40 in 2006.
"We are looking forward to Gerrad Oishi's leadership at Habitat for Humanity Southern Alberta," says Brenda Fischer, Board Chair. "The Board of Directors will work closely with Mr. Oishi to seek new ways to finance and construct homes to enable affordable home ownership opportunities for low income working families."