On Friday, March 27, the Habitat for Humanity Southern Alberta Foothills Chapter will break ground on its first build in High River.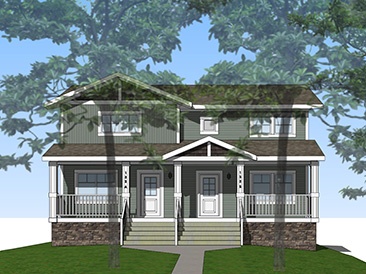 The celebration will take place at the High River build site, located at 132 5 Ave. SE, and will begin at 1PM.
The new development will be one duplex and future home to two partner families. Each unit will be approximately 1,000 square feet and will meet the building specifications and environmental standards of the community.
"Starting our first construction project in High River is very exciting for our Chapter," said Marilyn Boake, Chair, Habitat for Humanity Southern Alberta Foothills Chapter. "High River has a need for affordable housing and our rental market was severely depleted after the June 2013 flood. We are thrilled to be able to offer the opportunity for two local families to move into homeownership."
The Chapter is grateful for the support of donors, sponsors and volunteers in the community and looks forward to working with local families to help them achieve homeownership.