Three Calgarians share what December means to them this year. Read their sweet traditions, inspiring generosity and how one Christmas will be the best yet.
"It's a time when we all get to be together," says Murray Scotton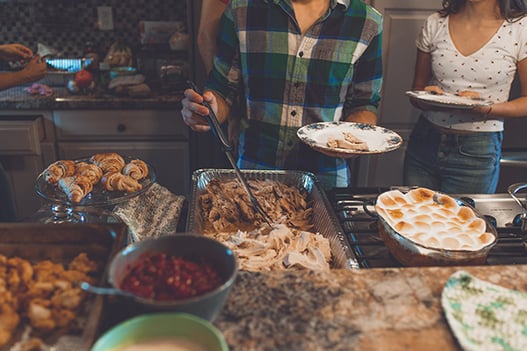 For Murray this time of year is about having fun and serving others. "We usually host because we have the space." If the holidays are about blessing others, Murray's home is the jolliest place for that. He is happy to bless his family--even when dishes stack up in the sink.
"Christmas has always been a time to connect and be together."
This year will be extra merry as Murray's parents are coming out to Calgary from Vancouver. They're in their 70's and don't travel often, making it very special.
"It's a time of unity," says Rishma Kassam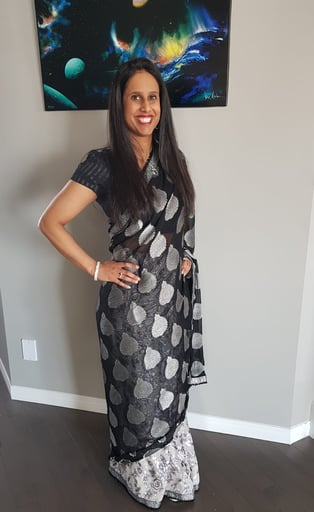 Rishma is part of the Shia Imami Ismaili Muslim community and celebrates a holiday on Dec 13th. It's a time when family and the global Ismaili Muslim community come together to celebrate the birthday of Aga Khan--the 49th hereditary Imam (spiritual leader) and a direct descendant of the Prophet Muhammad.
"Our lives are so busy, and it's hard to connect with everybody. This is a time of unity," says Rishma. The holiday involves preparing and eating food, dancing--often to live music--and saying special prayers. Red and green decorations are also organized for the occasion with red representing sacrifice and green for peace and calm.
"There are lots of preparations to be done and lots of people volunteer their time. The day is celebrated in community members homes (with their family members), the five Mosques in Calgary or even come together at the BMO Center as one Jamat."
"This Christmas will be my best Christmas," says Rick Campos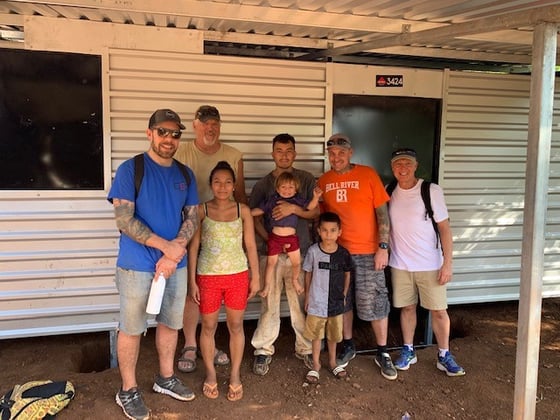 As a child Rick was close to homelessness. His mother frequented the food bank and they had little for presents around the holidays. At 11 Rick spent Christmas at his grandparents. He recalls going out with his sister and brother to cut down a tree, dragging it across 80 acres and putting it in a milk bucket filled with rocks and water. "I've always loved Christmas."
Now, at the age of 66, Rick's life is very different. "I've been blessed with many amazing Christmases and I've received lots of gifts."
And yet, this Christmas will be his best. Rick recently returned from building houses in El Salvador with his son. One family he got to know lived in a hut that had been built with mud stacked on top of rows of plastic tubing.
"When I arrived home and walked in my house I took in the sight of the staircase, the entrance way and it was only when I turned around and locked my door did it really sink in. My kids and grand kids are safe here. We're all safe… That is why this Christmas will be my best Christmas."
Murray, Rishma and Rick are Calgarians, CREB® REALTOR®'s and Habitat for Humanity supporters. From everyone at the CREB® Charitable Foundation and Habitat for Humanity Southern Alberta, we wish you a wonderful holiday season with your loved ones.
You are changing the lives of families in southern Alberta through the stability, safety and security affordable home ownership brings. Thank you.