"#IBuildBecause its a way for me to stay involved with my community. It's a way for me to help others that need a hand. It's a way for me to see the significant impact that safe housing has on the children and the parents."
— Peggy Bell
Meet Peggy Bell – one of the longest-standing volunteers at the Habitat for Humanity. She has started volunteering with us more than ten years ago, and since then she has contributed to many build projects in Calgary and around the world.
If you ask Peggy about her first shift with Habitat, she'll tell you that "my first shift was in the southeast neighborhood of Dover on the first ever multifamily complex that Habitat built. When I showed up, I was quite nervous as I felt that I didn't know how to do anything. But people on site were so helpful with showing me how and what to do that from then on I kept going back to volunteer with Habitat."
Born in Zambia, Peggy and her parents moved to Canada when Zambia gained its independence in the mid-1960s. And, only in 2010, she had finally received a chance to go back to Zambia as part of the Habitat's Global Village Program. In addition to seven trips to Zambia, Peggi also built in Vietnam and the Yukon.
"I decided this opportunity would be a great way to give back to a country that I was born in where the need is so tremendous, and where people are so wonderful."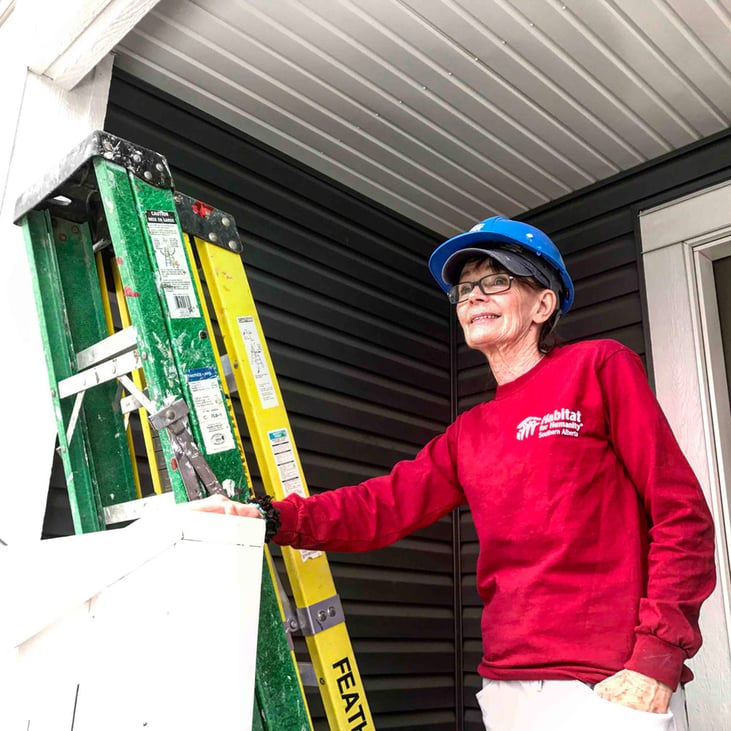 Peggy says the housing that her crew builds there is very simple. It has just three rooms: two bedrooms and accommodation area. These houses don't have running water and electricity.
However, she says that families are so appreciative of just a simple shelter because some of them have lived in plastic tents before. "Families are so involved and engaged that they work with us while we're there," says Peggy.
Peggy is confident that her actions have a significant impact on the homeowners because families understand that all volunteers are giving their time to help homeowners have a safe and stable place to live.
"Most of the homeowners are so grateful that a stranger, somebody they don't know, is willing to give up a time to help them out. These actions have an impact on them and certainly on me as well."
Oil painting is one of the ways which help Peggy fund her Global Village trips. She paints a lot of things she has seen in her travels. Look at some of her amazing paintings. Also, her art show is coming up in early April.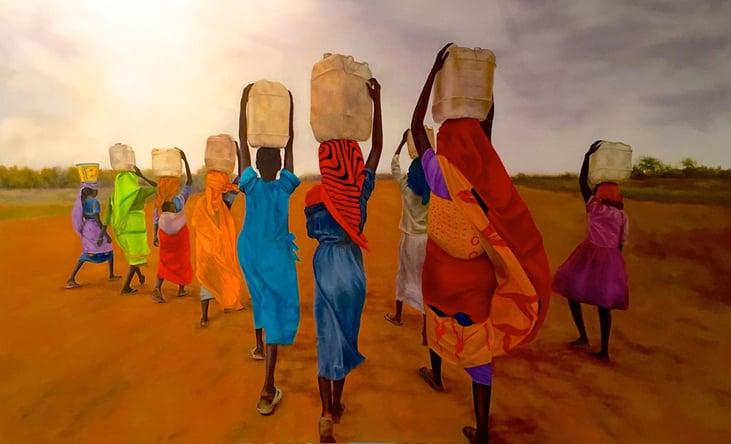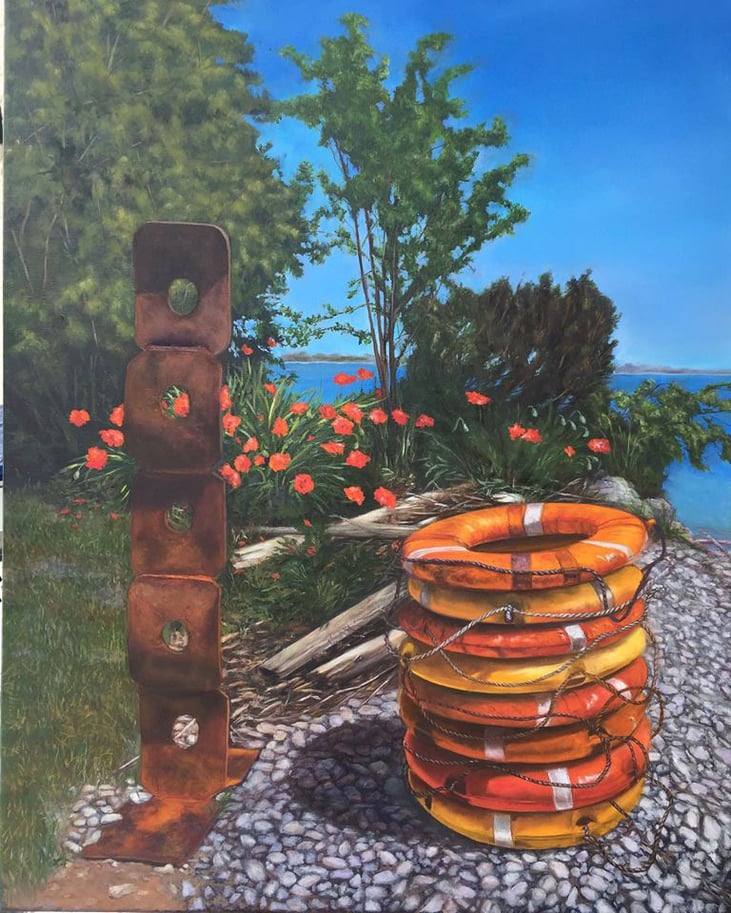 Peggy says that she builds because she gets the opportunity to see the impact that safe housing has on the children and the parents, but particularly on children.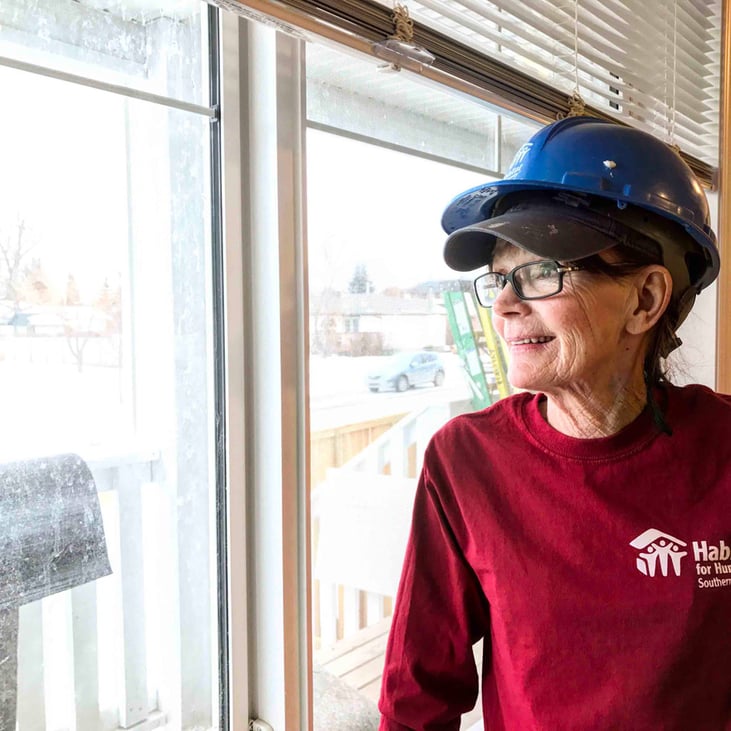 "First year we went there, we met some kids that were very shy and very withdrawn, and didn't want to engage with these white people," she laughs. "Perhaps, we were the first white people they saw."
"When we went back next year, we saw their confidence built up. They are not shy anymore. Some of the children end up going to schools."
"You know it's a small thing to build a simple home, but it can have such a big impact on people."