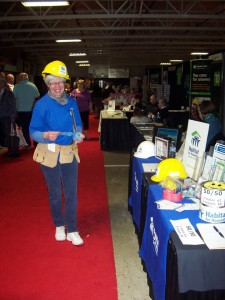 Habitat for Humanity Foothills salutes our hard-working volunteers. Local High River volunteer Joann brings so much life and fun to our monthly Chapter meetings.
When asked why she volunteers with Habitat for Humanity Joann said, "After the flood of 2013 I was looking for some way to contribute and to give back to my community."
"Habitat fosters a spirit of neighbors helping neighbors in such a way that the neighborhood itself becomes stronger. The help is concrete and practical and bears a powerful message, 'You can do it...with a little help, I know you can.'"
Thanks, Joann, for everything you contribute to our Chapter's success!