Dennis is an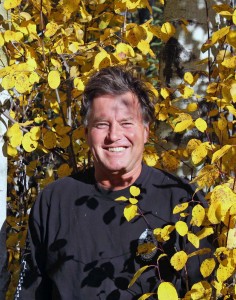 outstanding Chapter member in Mountain View County. He and his wife have lived in Olds for 37 years and feel a strong sense of pride in their community. So, in 2009, when he heard about the first Habitat for Humanity project starting in the town, he knew he had to find out what it was all about.
He started by spending a few weekends on the build site, meeting the people and the partner families and after that, he was sold. "I loved the whole concept of what Habitat is all about," he said. "Helping others build their own home is a pretty cool thing to be doing."
During his six years with the Chapter, he's taken on larger roles, first becoming a Crew Leader, then a Chapter member, and finally, the Board Chair. But he'll never stop building. He's worked on 11 different projects and loves learning new tricks of the trade. Even with his background in carpentry and extensive experience, he said that he's always learning new things with each new project.
The other highlight of every project for Dennis is working alongside each of the other volunteers and discovering their motivation for giving back. While some are driven by the idea of helping others, some are eager to take on new skills, and others are looking to socialize and meet new people. Dennis loves the giving, caring, social nature of each of these volunteers and the way that they unite under a single cause.
And we love the giving, caring, social nature of Dennis and are so thankful for the time he spends with us!