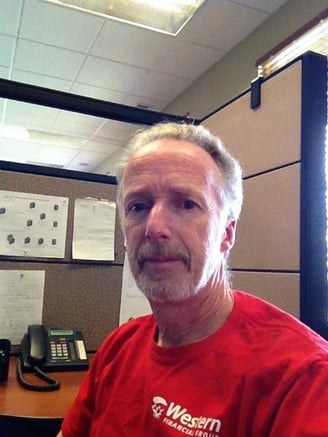 A big shout-out to Bill, one of our new, very dedicated Habitat for Humanity Crew Leaders from High River. A Crew Leader is a volunteer who works on the build site leading teams of other volunteers.
"I always wanted to get involved with Habitat for Humanity because I had heard great things about the organization, so when they announced that they were building a duplex in High River I signed up. I work in an office all day so I really enjoyed working with my hands and being exhausted at the end of the day," Bill said.
"I had some building experience already but I learned so much more while working at the Habitat site. What was most rewarding was working with the future homeowners, Kyle and Gaby, and meeting their families. They always thanked me at the end of the day for coming out to help. It was incredibly gratifying knowing that I was helping two young families get a jump start on their future," Bill said.
Hats off to you, Bill, and your outstanding dedication to Habitat for Humanity!