June 2020, three families moved into their Habitat homes.
Because of your investment, these families who once faced significant struggles, such as high rents, accessibility needs, unsafe living conditions or moving frequently will no longer feel like they are on a treadmill going nowhere.

Now, their hard work will not just get them by, but pay off in the investment of their own future.
Meet Vanessa, Nicole, Meakle and Analem and their children below. 😊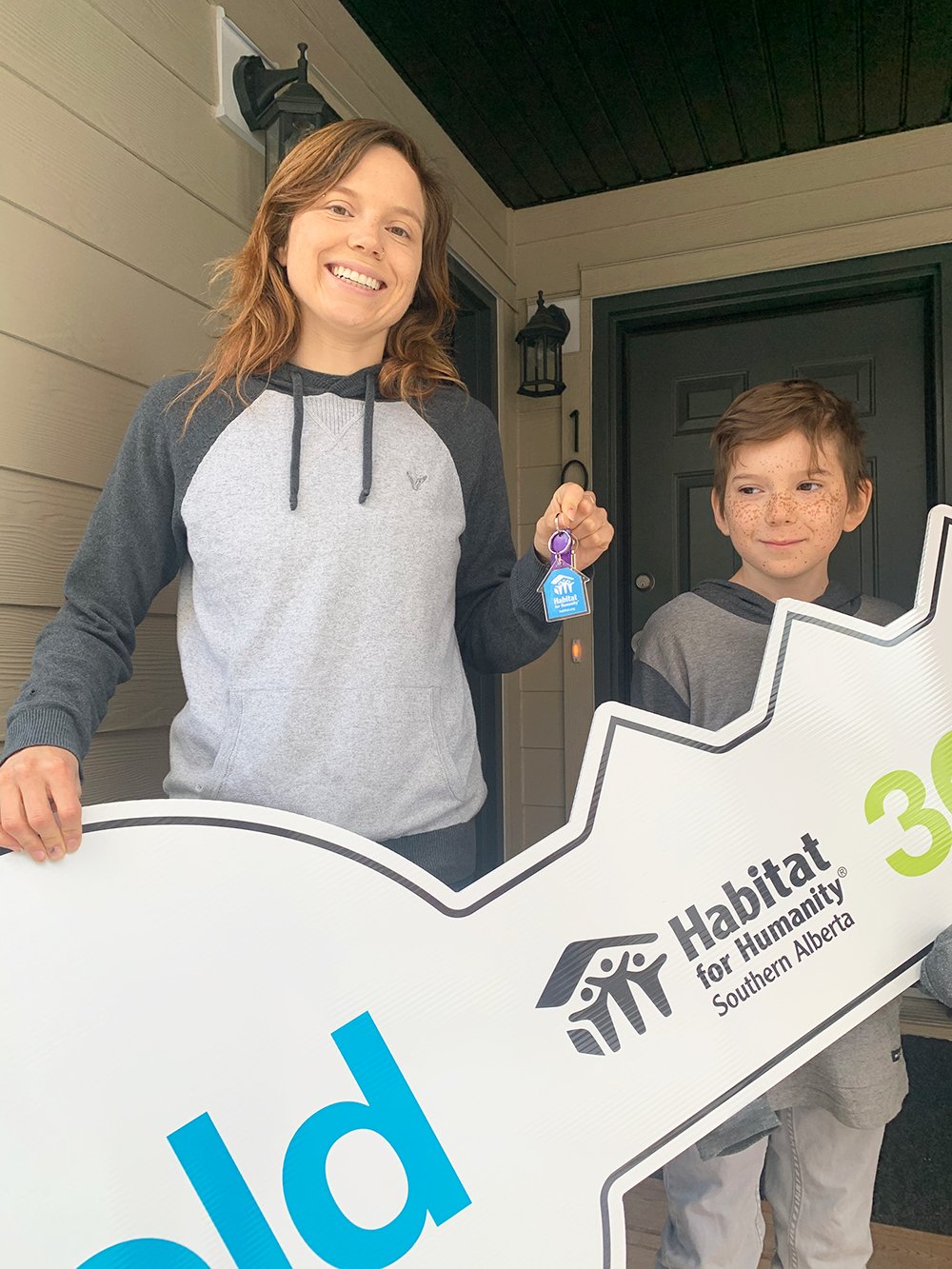 "As a single mother, I never thought that owning a home was attainable for my son and I. However, as a family we needed that stability."
Due to the unpredictable nature of renting, Vanessa and her son Noah used to move frequently. When her father started volunteering with Habitat and learned about the program he recommended Vanessa to apply.
She was accepted. "It was a dream come true, to tell my son that we were going to soon move into a home of our own."

"He cried he was so happy."
"We are so grateful to all the staff and supporters of Habitat for Humanity for the passion they have and the work they do. It has changed our lives and we are so thankful."
For Meakle, Analem moving to Canada from Israel was a dream come true. They were happy, felt like they were in a good place and believed their children would benefit greatly growing up as Canadians.
"I want to give a secure life to my family and my kids."
Although, they felt like they were in a good place with many blessings in Canada, they moved frequently often to housing unfit for their family.
Meakle and Analem believe stable housing will strongly benefit their children and even though it seemed impossible they persevered in their search.
Then they learned about Habitat's affordable housing program. "I believe Habitat is such a blessing for families and I am glad to partner with Habitat and it's cause."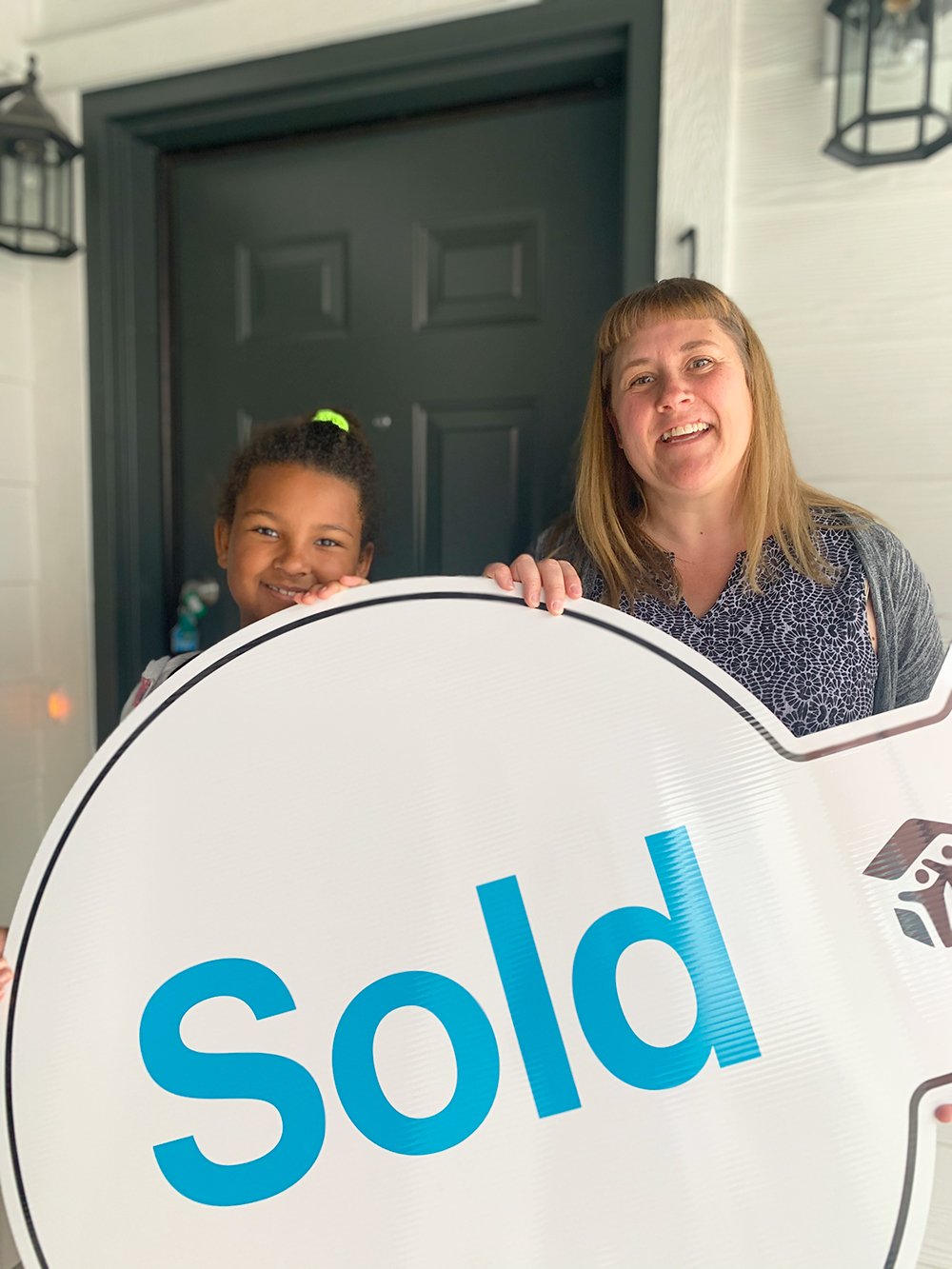 Nicole was born and raised in Alberta. She worked and lived in Africa for ten years. Then life threw her a curveball and she separated from her husband and settled back in Alberta.
"Although it wasn't how I expected things to turn out, I have seen my strength and resilience grow as a full-time working single mother."
Life in Calgary before Habitat wasn't easy. "I had major financial constraints. We recently moved to a Calgary Housing Company near-market rate rental unit because I was tired of living on the edge every month."
"Out of curiosity, I checked out Habitat's website and signed up for an information session. After seeing that I actually did qualify for home ownership, I applied, still thinking it wasn't going to happen."

"Every step along the way, I was surprised and emboldened by the very real possibility that I could become a Habitat for Humanity homeowner."
"Now I am here and so excited to be part of such an amazing organization. I'm thankful for the practical way I'm able to contribute to owning my home, the financial security that will provide us and for how closely Habitat works with me to make sure I succeed in my journey."
Thanks to your partnership, homes in Dover and Silver Springs were purchased by these families with no down payment and no interest.
Celebrate with us because Southern Alberta just got a little stronger this summer.