Over the past year, the Alberta Real Estate Foundation (AREF) and the CREB Charitable Foundation (CREB) have supported Habitat for Humanity Southern Alberta with $50,000 in build funding. On top of that, 47 of their members have participated in 3 Build Days at the 24 home development in Pineridge, Calgary.
The progress of the build has been remarkable and it would not be this far along without the financial support provided by AREF, CREB and all their hard-working volunteer members! Here are a few snapshots of how much work these volunteers, along with our other community partners have contributed over the past few months to help our partner families.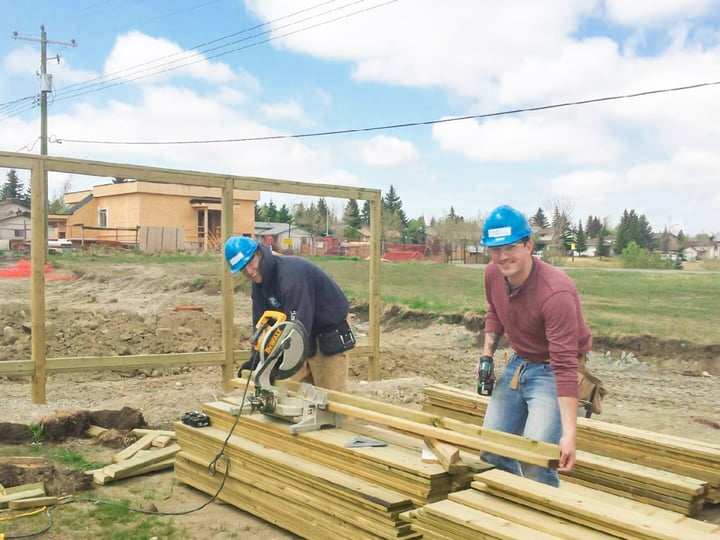 CREB volunteer members will be out on the build-site again this week, getting their hands dirty once again in the name of affordable homeownership.
Thank you AREF and CREB for providing southern Alberta families with the opportunity to build strength, stability and independence for a brighter future!