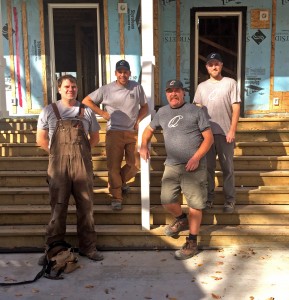 Quigley Electric is proud to be a part of the Habitat for Humanity project in High River.
We have been based out of the Okotoks/High River area since 1971 and our mandate has always been to give back to the communities through numerous fundraisers, sporting events and kid's sports, etc.
When given the opportunity, we choose a large project in relation to a charity and support it with reduced wiring costs and savings on materials. In the past, we have lent our support in some aspect to the Foothills Country Hospice and Rowan House, to name a few.
We have a number of employees that make their home in High River and were impacted by the flood of 2013 and they diligently went above and beyond to work long, hard hours during those recovery months as well as look after their own families and friends. When we were given the opportunity to support this High River project, we jumped at the chance...our opportunity to give back.
Good luck to the Foothills Chapter of Habitat for Humanity.