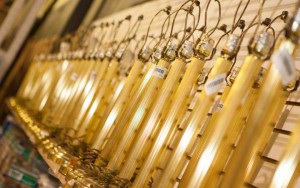 Did you know you could shop, save and give back to your community? Look no further than the Medicine Hat ReStore.
The ReStore sells quality new and gently used furniture, home décor, appliances and building materials, all at 40-60% off regular retail prices. All products sold are donated by individuals and businesses right here in our community, keeping useful items out of the landfill.
The funds raised from the sale of these items are used to offset the administration costs of Habitat for Humanity Southern Alberta, a non-profit organization working towards a world where everyone has a safe and affordable place to live. This ensures that donations go directly towards building affordable housing for low-income families in our communities.
Fast Facts:
The first ReStore in the world was started in Winnipeg, MB in 1981
There are two ReStores in Southern Alberta – one in Calgary and one in Medicine Hat
In 2014, the Calgary and Medicine Hat ReStores donated more than $1.5 million back to Habitat for Humanity
In 2014, volunteers contributed more than 12,000 hours to the ReStores
In 2014, the ReStores diverted 2,200 tonnes of waste from city landfills
Contact Information:
Address: 509, 17 Street SW, Medicine Hat, AB
Hours of operation: Tuesday – Saturday, 9AM-5PM
Phone: (403)504-5043