Kristen, Anthony and their two boys, Dominic and Marcus, have lived in their Habitat home for two years now. They are finally settled. They enjoy and truly appreciate living in a safe, family-oriented community.
"It's a very safe neighbourhood, and I like that feeling."
- Anthony
Since moving into their new home, Dominic and Marcus have benefited considerably. They have made many friends nearby, they can walk or bike to school, and have really enjoyed decorating their own rooms. They have even picked up local paper route that they do together.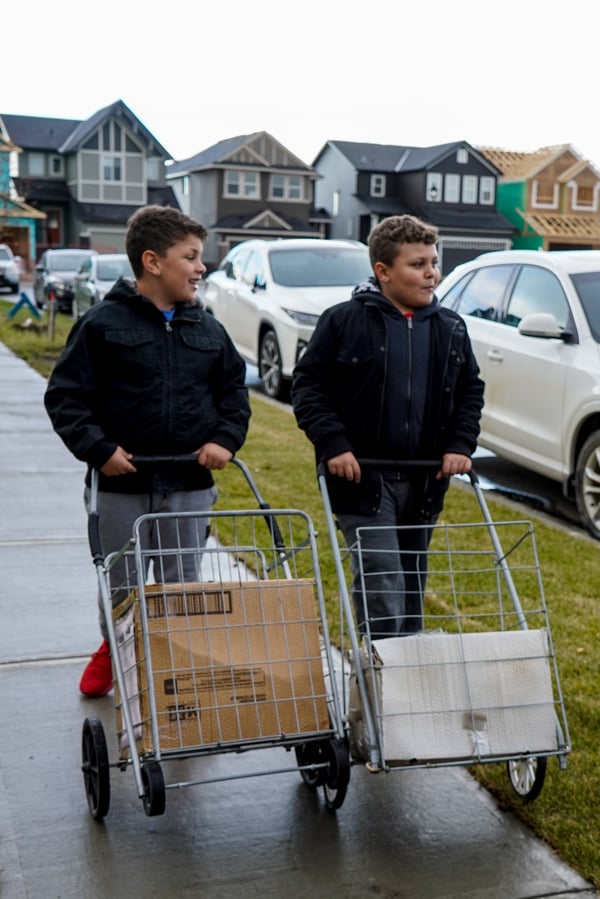 Kristen and Anthony notice a sense of calm in their own mental health, Kristen notes: "There's something about having that home-base that you know is always there, makes it easier to plan the rest of your life."
So much so that Kristen has entered the workforce full time, as she no longer needs to worry about how the boys will get to and from school. And, maybe most exciting, they recently took their first family vacation.
They didn't give up
They are in a good place now, but the path to home ownership wasn't without its challenges. Kristen and Anthony have been through a lot over the past decade.
With high hopes for better job prospects, they moved from Lindsay, Ontario to Calgary, Alberta in 2007 shortly after their first son, Dominic, was born. But finding suitable accommodations for the young family was difficult.
Rent was very expensive, so they could only afford a small, run-down apartment in an unsafe area. They tried to relocate to a safer neighbourhood, but quickly realized they couldn't make ends meet.
Eventually the family of three moved into a house with two other families – all with young children. Sharing the space was difficult, and in 2010 their second son, Marcus, was born.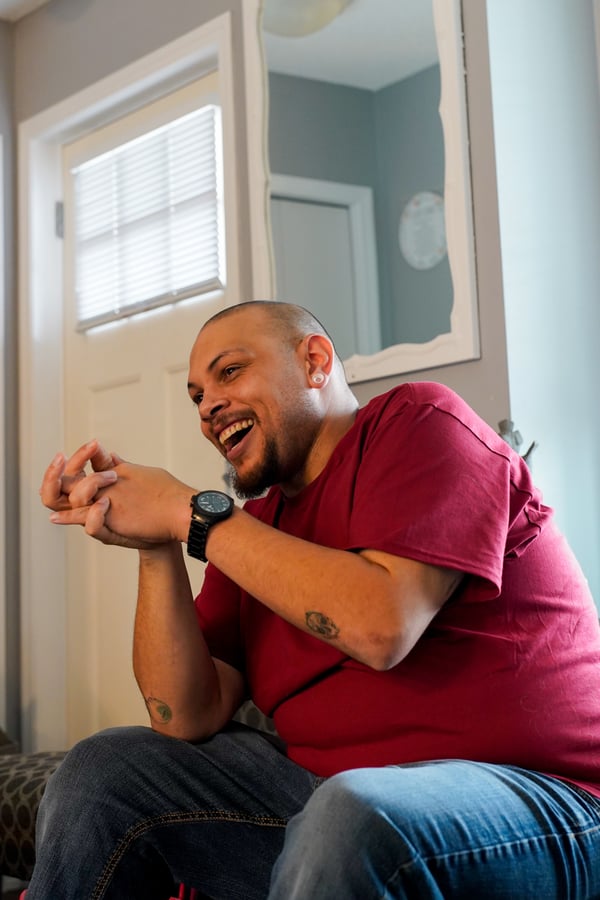 Eventually the other families they were living with gradually moved out, so they ended up going through a series of housemates. Life was chaotic.
Then life took another dramatic turn when a blister on Anthony's foot became an ulcer and, due to complications, his foot had to be amputated.
Despite the setback, Kristen and Anthony persevered to care for their young sons. Anthony was fitted with a prosthetic foot, and got a good job as a Calgary Transit driver. However, their rental housing situation continued to be unstable.
They heard about Habitat, attended an information session, and in 2016 Kristen and Anthony applied to be Habitat homeowners.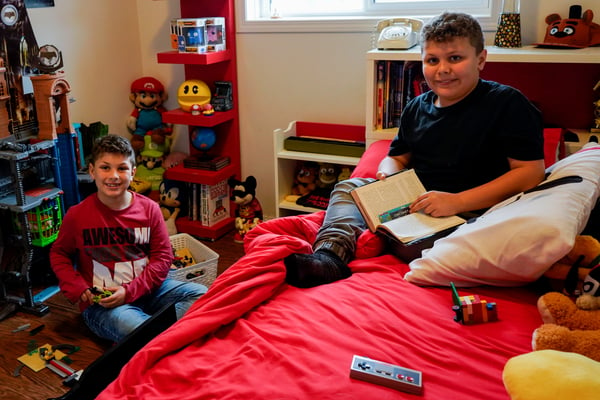 When they were selected to partner with Habitat to purchase their own Habitat home, they were overjoyed. "It turns dreams into reality, it really does", Anthony said. "It [home ownership] was never really in the cards until Habitat came along."
"In every other way it's just like we own our house, we just had to go about it in a non-traditional way"
- kristen, habitat homeowner in airdrie
After completing 500 volunteer hours with Habitat, they finally moved into their new home. Their long-held dream became a reality. They could finally see their children thrive in a healthy environment and they felt that anything was possible.
Kristen and Anthony are proud homeowners, Kristen says best: "In every other way it's just like we own our house, we just had to go about it in a non-traditional way."