Generation Y is a generation of doers. It's a generation that knows the value of making meaning and making a mark. And it's a generation that has the energy, the passion and the ambition to turn good intentions into tangible results.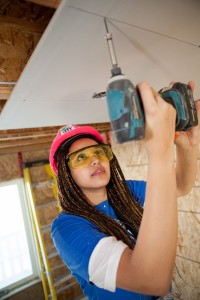 With Genworth's #GenYBuilds you can give where you live. Young adults between the ages of 18 and 25 are invited onto a Habitat for Humanity build site where they'll put their goodwill to good use, building homes for local families in need of affordable housing.
These build days will fill up quickly! Come as a group or an individual and change the lives of families right here, right now.
Check out photos from last year's build days.