"#IBuildBecause stable housing is one of our basic needs without which we cannot meet our other needs."
Sheri Bruneau, 2017 Women Build Fundraiser
Meet Sheri Bruneau, 2017 Women Build Fundraiser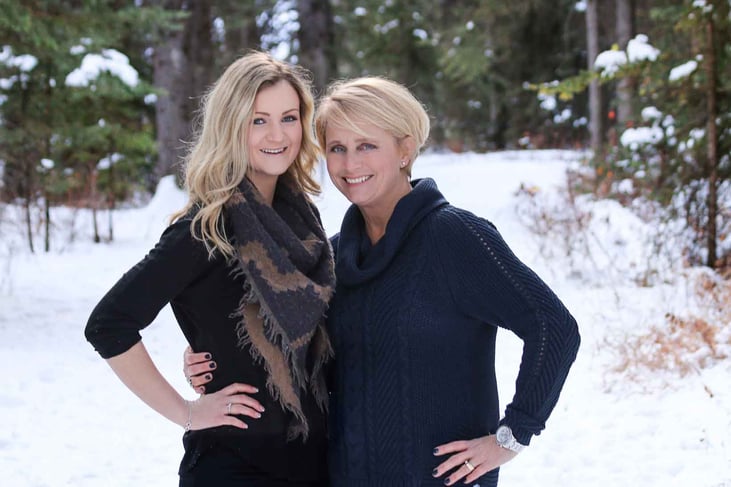 In 2016, one of Sheri's friends asked her if she wanted to take part in Women Build. Having known what Habitat Build Day looked like from her husband's stories, she said "yes" without any moment of hesitation.
A year after, Sheri is coming back to Pineridge to join hundreds of other women in addressing a critical need for affordable housing in Calgary. Currently, more than 4,000 Calgary families are on the waitlist for social housing.
Sherri is full of excitement and energy to work side by side with other women for a great cause.
"I just loved my build day last year! My day was full of hard work and sweat.
"But along with the hard work and sweat came the feeling of pride, accomplishment, and love.
"Seeing the images of the families who were going to be moving into their new Habitat homes filled my entire body with warmth."
This year's Women Build is special for Sheri as she's going to build alongside her daughter Abby, who is also fundraising as a member of the Charlie's Angles team.
"Although Abby didn't know much about Habitat for Humanity, she was totally keen on coming aboard after I explained what the organization is about and how we take one day out of our busy lives to help," says Sheri.
Stable housing is one of our basic needs
According to Sheri, stable housing has a ripple effect when families cannot meet such need.
"We all know when we don't get enough sleep our bodies and brains can't properly function. When there is no shelter, another basic need, like food and water, cannot be met adequately.
"By providing stable housing for families and children, these basic needs are being met."
Sheri is one of the top fundraisers
An impressive result – she's surpassed her initial fundraising goal by 246% – and most importantly all raised funds will benefit the lives of four families, who will have moved into their new homes in the community of Pineridge by the end of 2017.
Sheri explains her fundraising achievement by switching her fundraising tactics. Instead of posting little notes only on the Social Media accounts, she decided to broaden her reach to clients and suppliers, as well.
"I was blown away by the response I got. I received donations from my clients and my suppliers and trades that I work with," explains Sheri.
"I wrote a personal note about how I have participated in the past and that I was excited to be participating again. I also mentioned in my note that my daughter was also going to be joining me."
A family story she'll never forget
For Sheri, participation in Women Build is an excellent opportunity to motivate and inspire other people to raise awareness of the critical need for affordable housing in Calgary.
To do so, she's planning on documenting her build day through Social Media channels, as well as her personal blog.
"I do hope my participation will make a positive impact on my clients, my trades and suppliers, my family and friends.
"This year I have two friends joining me that have never participated, so I know I've made a little start in bringing awareness."
Every family has a story to tell, and most often these stories have long lasting effect on the listeners.
Sheri still remembers a story told by one of Habitat homeowners.
"Last year, at the lunch break, we got to hear from a woman who was getting ready to move into her Habitat home.
"Her personal story, her emotions, her gratitude for people like you and me who help out - is a story that I will never forget."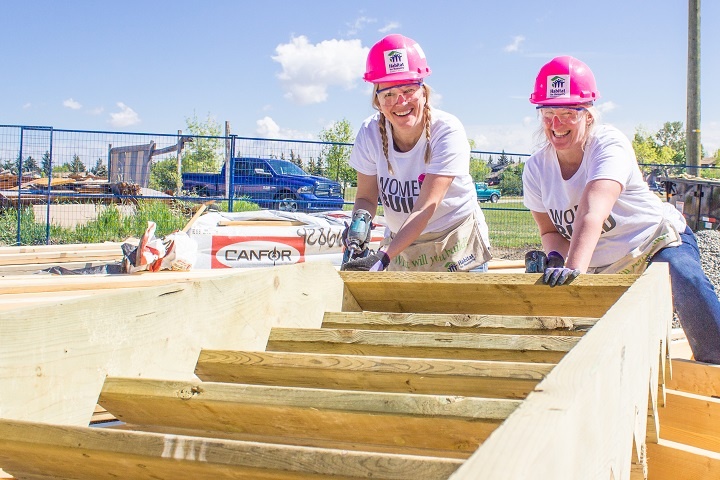 ---
Why do you build?
When we work together, we're building strength, stability and independence for families through affordable home ownership, but we all have a different story behind why we build.
Submit your story and photo and tell us why Women Build matters to you. You could be featured in an upcoming blog and Habitat social post!