Can you believe it's November? The year is quickly coming to a close and, as such, we thought that it was a good time to update you on some of the Habitat build projects in Bowness, Pineridge, and Olds. Check out the latest below:
Bowness
This October, four families became Habitat homeowners in the northwest Calgary community of Bowness. These homes are the first of five Habitat developments in Bowness that will continue into early 2019.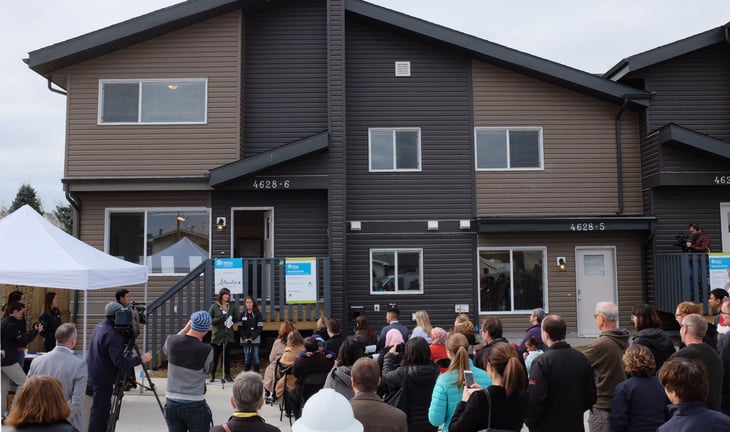 Fatima and Abderrahmane and their four kids, Houda, Yasser, Asiya and Jannah, were one of four families to become homeowners in Bowness in October 2017.


Pineridge
In July, eight families celebrated their journey into homeownership in the northeast Calgary community of Pineridge. These eight homes are part of a larger development of 24 homes that are slated for completion in early 2018.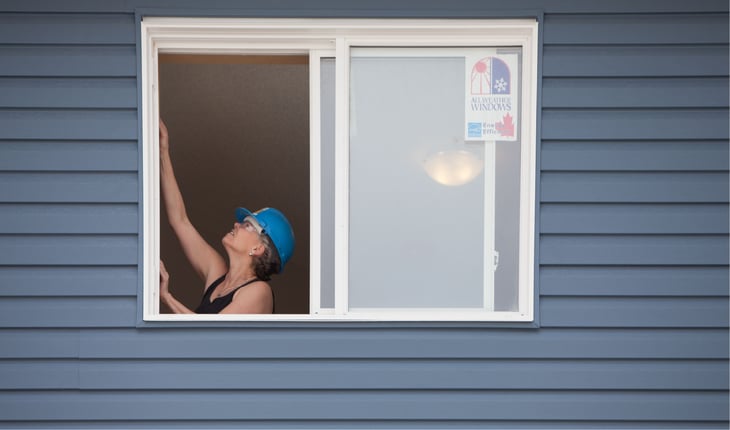 Eyob, Medhin and their three children, Daniel, Elita and Nathan, were one of eight families who became homeowners in Pineridge in July 2017.

Olds
In June, construction began on a duplex in the Town of Olds. Thanks to the community's support, these two homes will be complete and ready for families to purchase in December.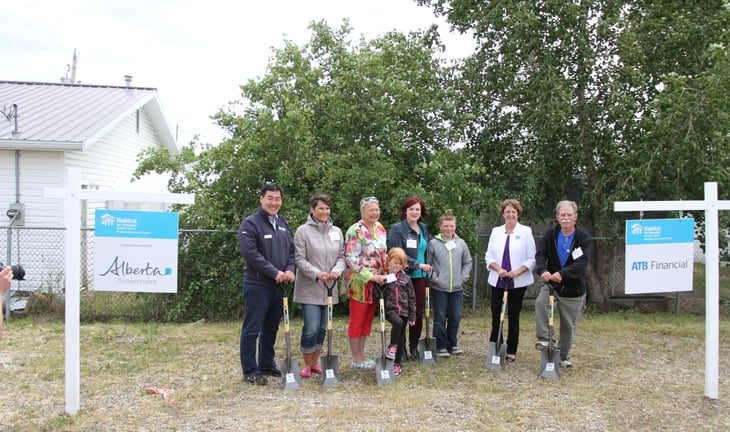 Brandy (L) will become a Habitat homeowner in Olds this December with her two kids Taya and Tyson.

---
We are only able to help families because of our community's tremendous support. Because of you, families are able to enter the housing market and build long-term strength, stability, and independence through affordable homeownership.
Thank you to every donor who is making a life-changing difference for local families.