Redstone, Calgary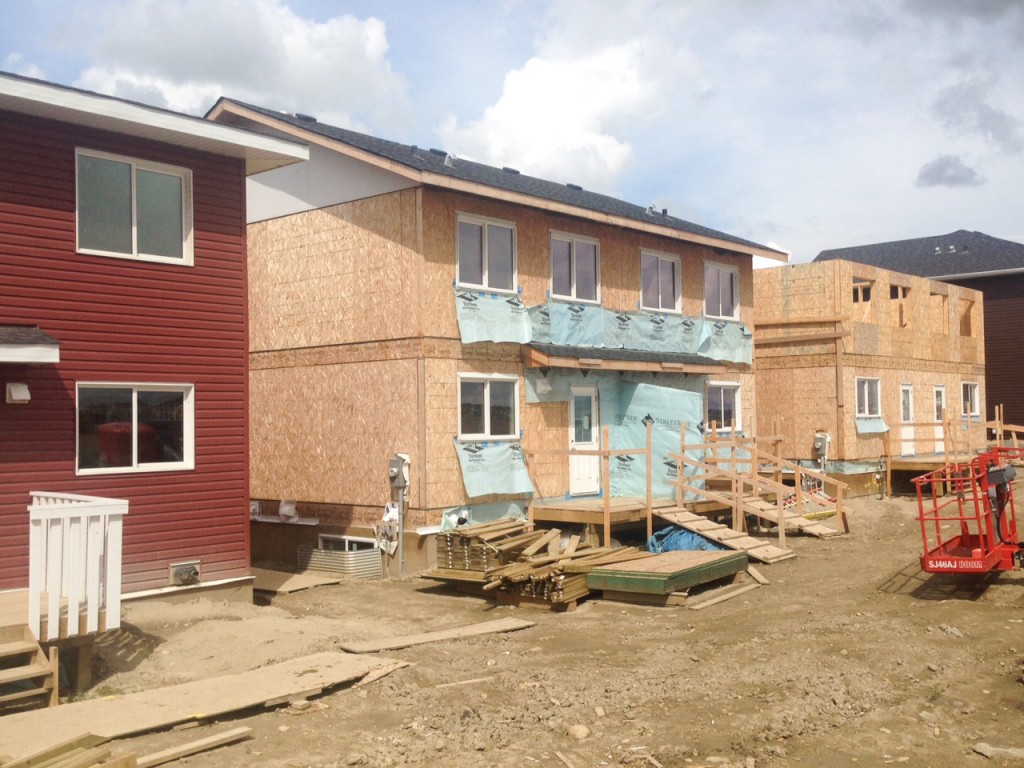 Indoor and outdoor work available.
Jobs include laying sod, building fences, painting, framing and installing windows and doors.
---
Radisson, Calgary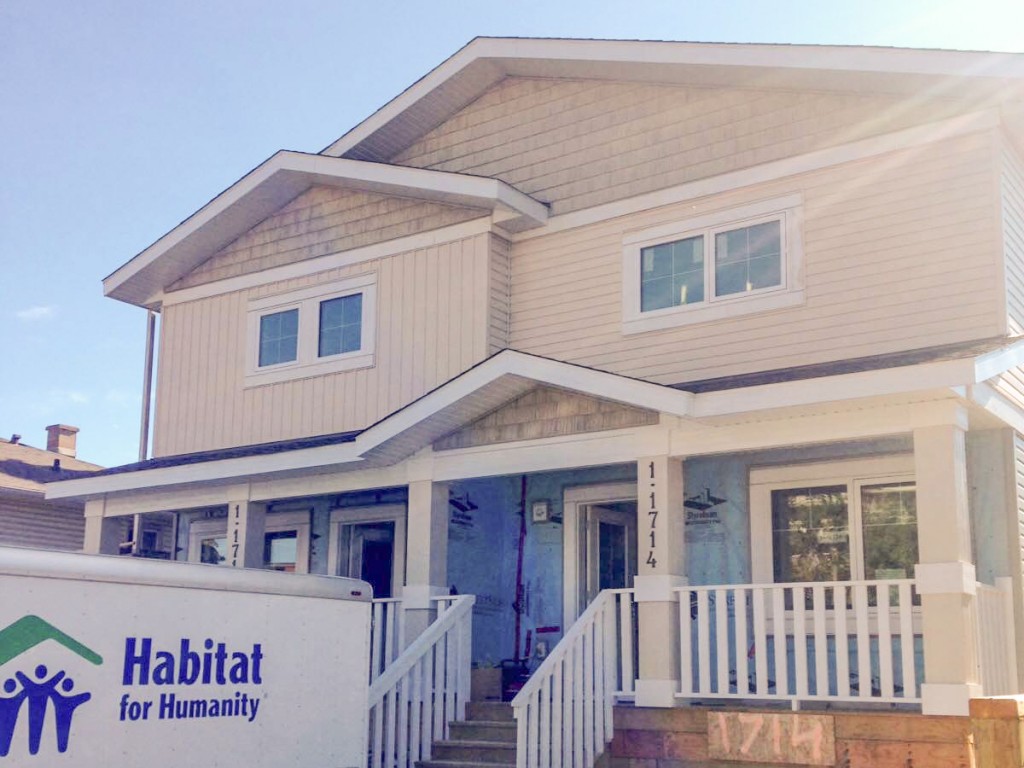 The first unit is being taped and spray painted today.
Jobs include mudding, taping and painting.
---
5th Ave, High River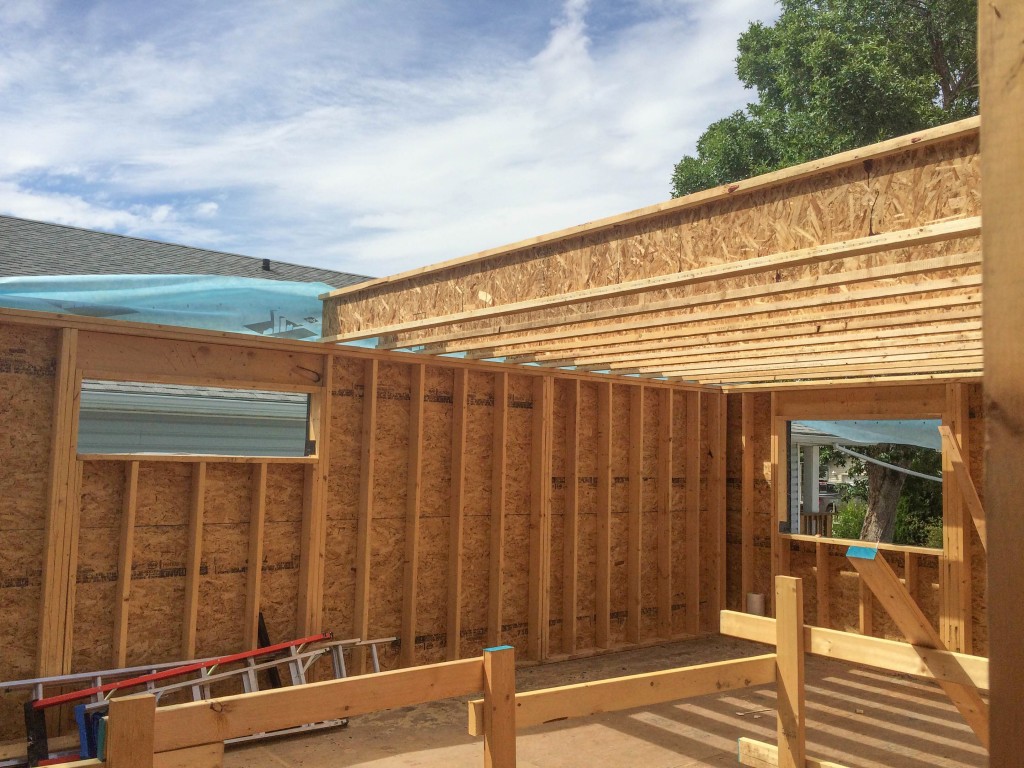 Both units are being framed quickly.
Jobs include installing floor joists, walls, and supports.
---
Interested in helping with the construction of these homes? Register to become a volunteer by clicking here!