Redstone, Calgary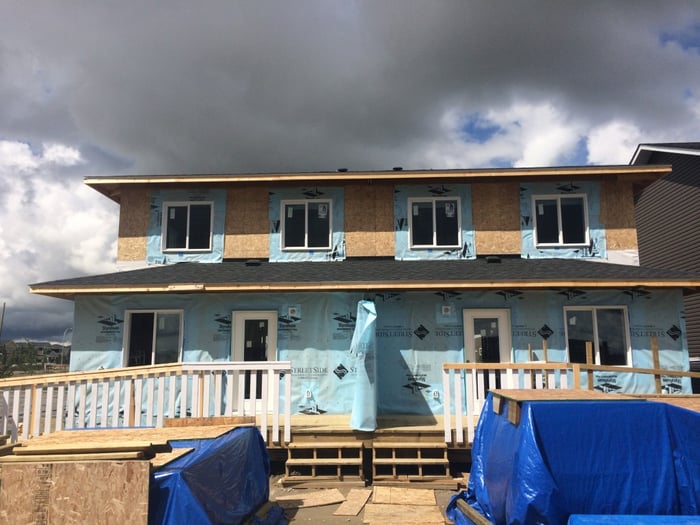 Redstone is a new development in NE Calgary. We're currently working on our eighth duplex in the neighbourhood, which will house two families who need accessible homes. They will be wheelchair accessible, with ramps, main floor bedrooms and large main floor showers.
Volunteers are needed to help insulate inside the units.
Volunteers are needed to work on the ramps outside the units, as well as a variety of other work.
---
Ravenswood, Airdrie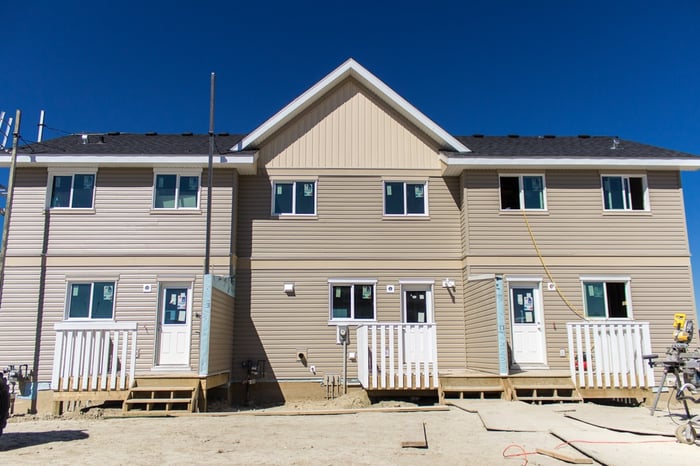 Ravenswood is a new development just off of Yankee Boulevard in Airdrie. We're currently constructing two threeplexes to house six hardworking local families.
The first threeplex is almost complete! Volunteers are needed to complete the painting of the interior walls.
The second threeplex is currently being sided by tradespeople. Volunteers are needed to drywall the interiors.
---
Pineridge Place, Calgary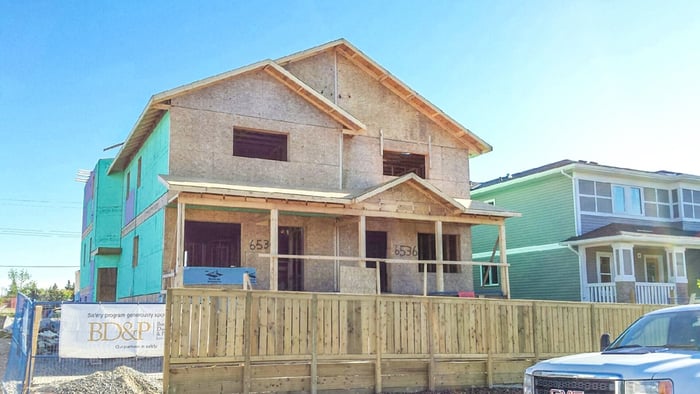 Pineridge is a large neighbourhood in NE Calgary that's near to Rundle and Marlborough. The Pineridge Place development will consist of six fourplexes built over several years. One fourplex is complete and two fourplexes are currently under construction.
The second fourplex is nearing completion. Volunteers are needed to paint and install drywall, trim and cabinets.
---
Make a difference that will last. Become a Habitat volunteer.