Pineridge, Calgary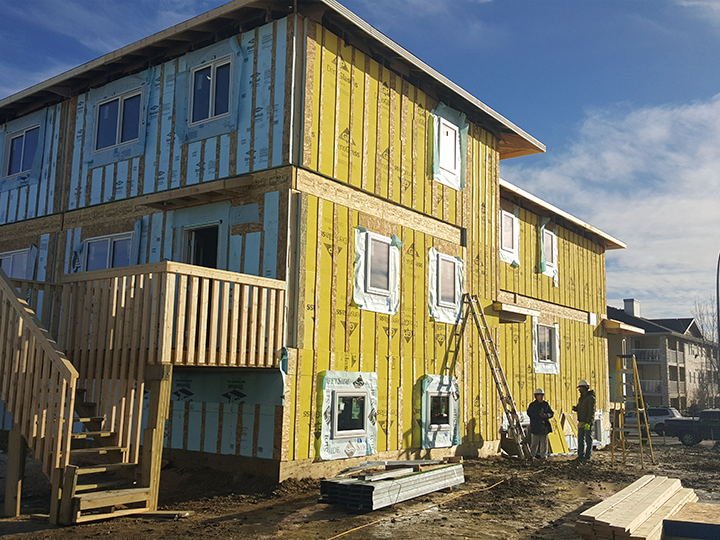 Both fourplexes now have roofs and are now weatherproof.
Volunteers are needed for backframing, insulation, poly and drywall boarding.
The Airdrie build is moving along and volunteers should be allowed in site in 2-3 weeks. We're sorry for the delay, please stay tuned for updates!
---
Want to learn how to drywall? Click here to sign up for a shift!