Calgary women join forces to learn, build and provide the foundations for a better future for families in Pineridge
"What an amazing day! Such a great opportunity to bond with the other women at work outside of the office setting! Thank you for letting us be part of this".
- WOmen Build Participant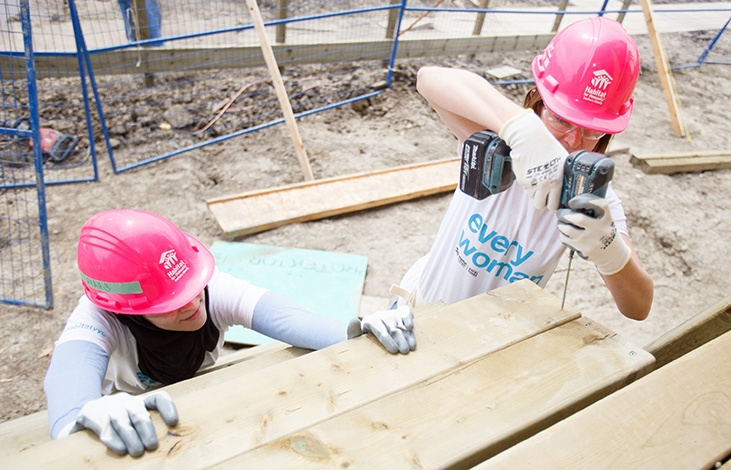 Between May 4th and May 27th, more than 200 local women came together for seven build days. Along with fundraising and building Habitat homes in the neighbourhood of Pineridge, participants engaged with their coworkers and friends in a meaningful way, building lasting impact in the community.
Here are some highlights to celebrate the participants, the fundraising efforts, and their impact:
1. A fantastic group of participants
Obviously, Women Build would not have been a success if not for the participants taking time from their busy days to raise money and help build.
70% of our Women Build participants were employed full-time, working in a variety fields such as administration, accounting, management, engineering, health care, and trades.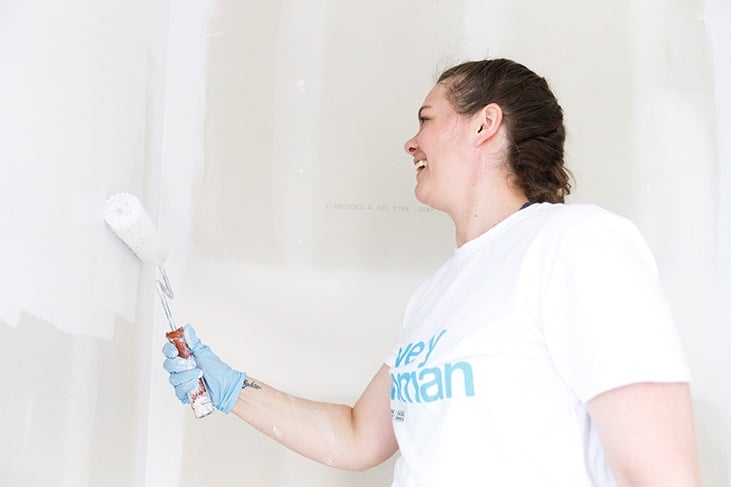 Our participants said their favourite parts included learning to use various tools, hearing from Habitat homeowners, and working with amazing crew leaders.
... and 100% of you said you would do it again, that's some commitment right there.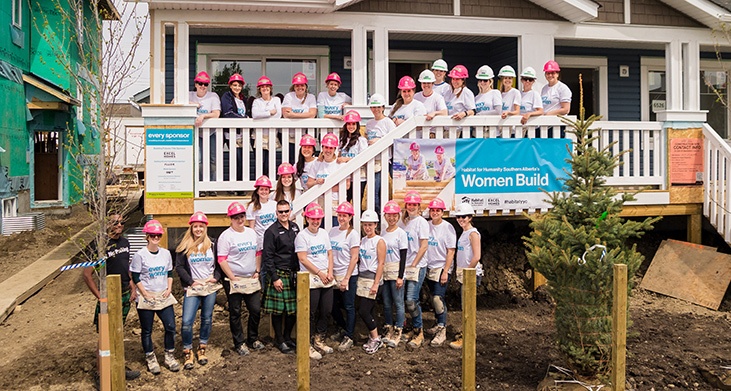 2.You raised a dollar or two
With the help of 169 fundraisers and 905 donors and 12 sponsors, over $140,000 dollars were raised!
All of that money will be invested in making affordable home ownership a reality for families that partner with Habitat.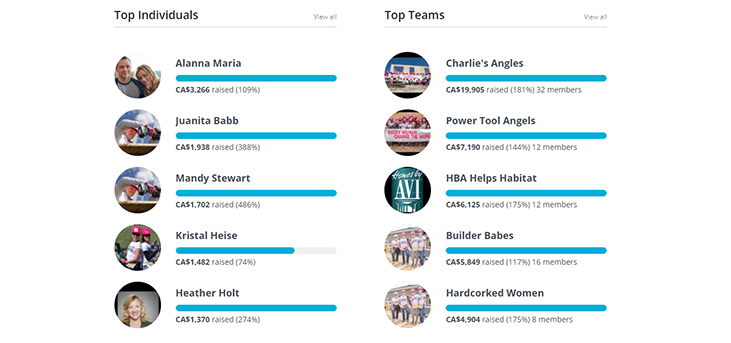 3.You killed it on social
We got a lot of love for our Women Build content on social media so thank you for liking, commenting, and sharing. You helped spread the word about the critical need for affordable housing and how anyone can work alongside families and Habitat to address that need.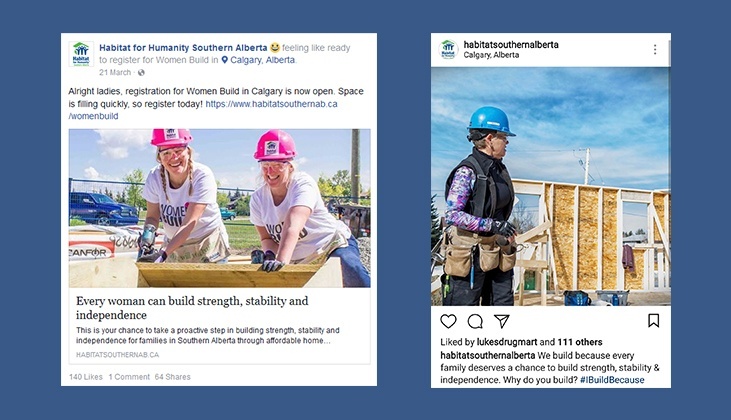 Our Women Build Ambassadors even took over our Instagram from time to time.
But most importantly …
4. You helped build strength, stability and independence for 8 families
Just over a month and a half after the last Build Day we held a home dedication as part of the Carter Work Project to celebrate these families and all of the work put into these homes. Amongst the attendees were volunteers, crew leaders, donors, sponsors, elected officials, and more.
"It took all of you and hundred and hundreds more for us to have this moment".
- Habitat Southern Alberta President and CEO, Gerrad Oishi
These families will now have a safe and stable home to raise their children with space where they can connect, grow, and spend quality time together.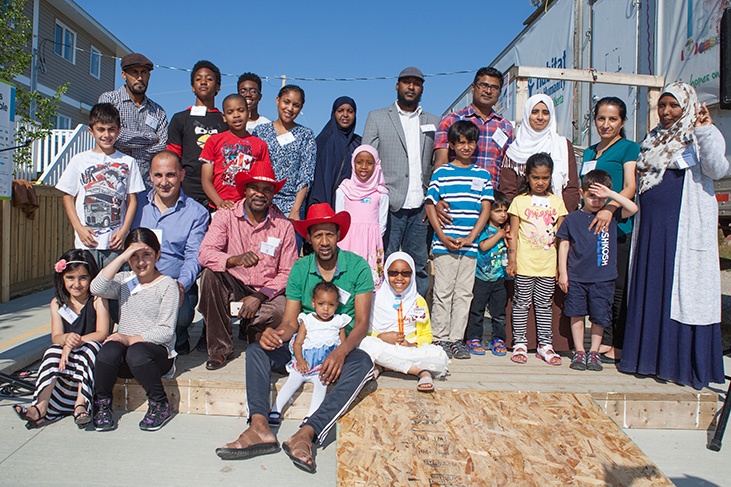 25 children have a bedroom they know they can come home to every night and sleep safe and sound.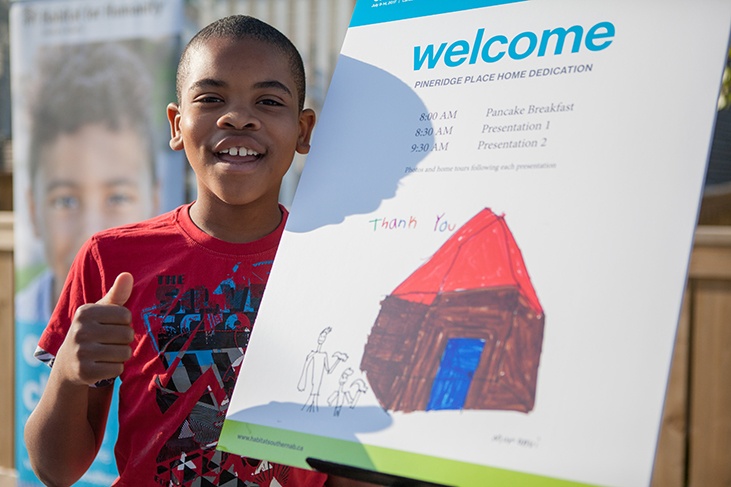 15 parents are relieved from the stress of choosing to pay rent over other important family needs, like putting a meal on the table.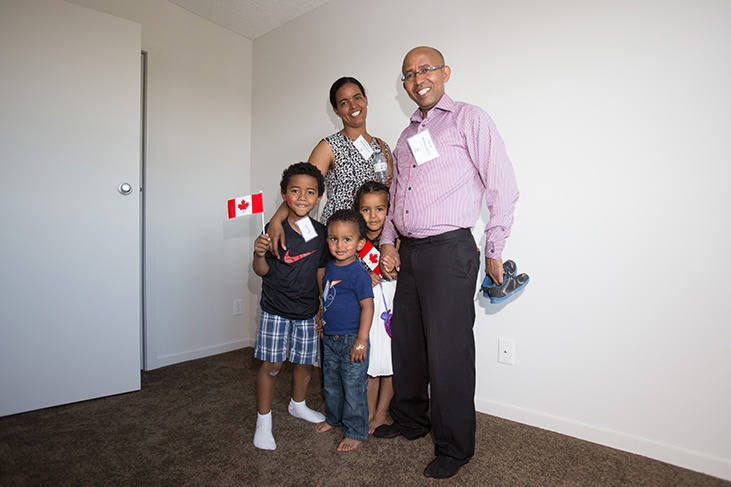 So thank you to to all of the participants, fundraisers, donors, Habitat construction staff, and crew leaders as well as everyone else who contributed to the success of Women Build 2017.
--
Women Build 2017 sponsors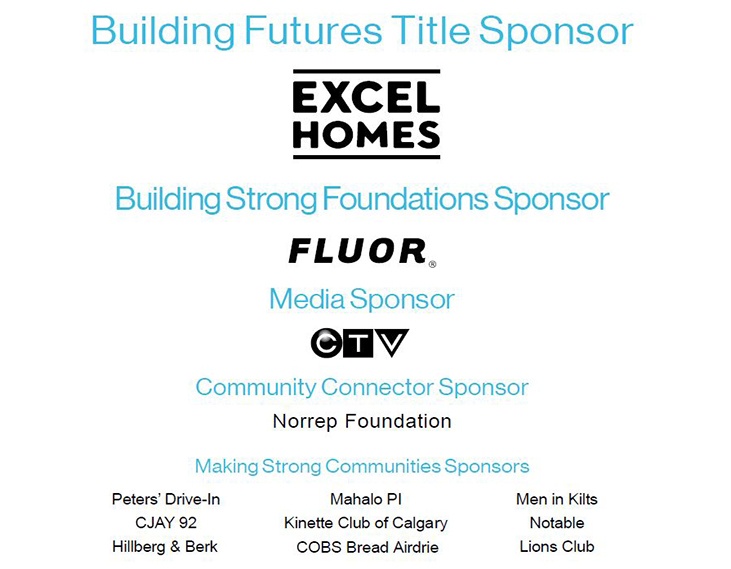 Link: http://calgaryherald.com/life/homes/condos/women-build-takes-on-habitat-for-humanitys-pineridge-site