There's no question that donating to Habitat for Humanity ReStore is an excellent way for businesses to give back to their community. A corporate donation to ReStore can support a community in many ways, including:
Providing good, sturdy furniture that would look better in someone's living room rather than in a landfill.
Making low-cost materials accessible to aspiring DIY-ers looking to improve their homes.
Giving low-income individuals and families the opportunity to purchase goods at a reduced cost.
What you might not know are the ways in which a donation to ReStore can make an impact on your business' bottom line. Here are four ways that building into your community with a donation to ReStore can keep money in your pocket.
Receive a tax receipt
A donation to ReStore comes with it a tax receipt that entitles the holder to a tax credit! Not to be confused with a tax deduction, a tax credit reduces your total tax due, as opposed to a tax deduction, which decreases your taxable income.
Reduce storage costs
Happen to have some unused inventory clogging up space in your warehouse? Storing unnecessary products and materials can become ultra-expensive if kept on hand for an extended period of time.
One way to alleviate this problem would be to donate any building materials, furniture and appliances that you aren't using to ReStore! In addition to the tax receipt you'll receive, you'll also save on storage costs.
Check out our Donation Guide for a comprehensive list of the building materials, appliances and furniture that would look much better at ReStore rather than tucked away in storage.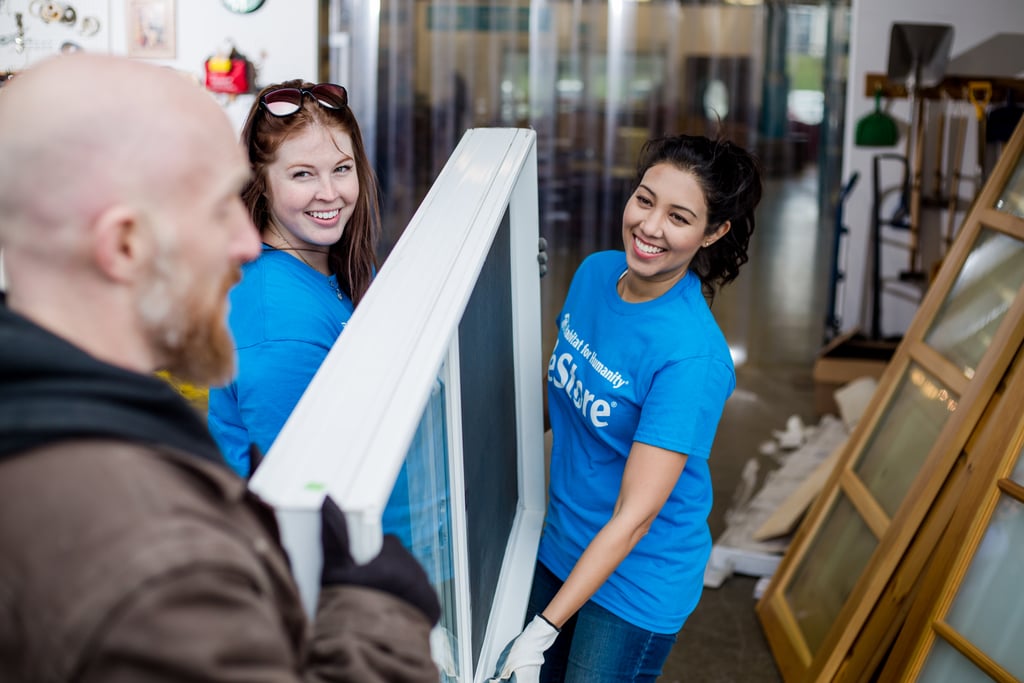 Eliminate disposal costs
Your time is worth more than any excess building materials you're hanging on to. Restore's free business pick-up service takes the hassle out of disposing of those excess materials.
Having your products picked up by our team saves you time and money. You won't need to worry about renting a truck or paying a disposal service to get rid of your burdensome belongings.
Avoid a fine
As of November 1, 2016, a Calgary bylaw was passed, making businesses accountable to the same recycling bylaws as residents. When a business fails to abide by these laws, they are susceptible to a fine.
As a business owner, you can reduce the risk of facing a fine by donating excess products and materials to ReStore, where it will go to someone in need as opposed to the dump.
The City of Calgary website has an excellent resource document available to business owners looking for clarity as to what needs to be recycled and what doesn't.
Ready to start building into your community and boosting your bottom line?