Many of us dream of a beautiful new kitchen or bedroom that looks like it belongs on Pinterest. Some people save patiently (or impatiently) for years to renovate, or decorate, while living in a home that they don't love, sometimes waiting years to be able to make a change. What if we told you there is a way to remodel your spaces without needing to win the lottery?
Keep reading to see how a coat of paint can transform your home!
---
Refresh your kitchen
Kitchens are the heart of the home but they can also be one of the most expensive areas to remodel! A few fresh coats of paint can go a long way, including transforming your cabinets, for a fraction of the price.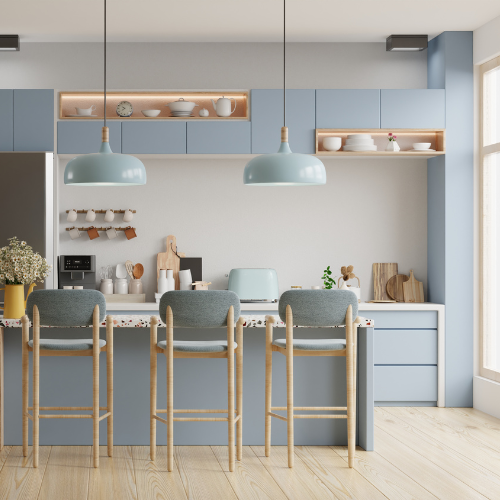 While painting cabinets may not seem like an intimidating task, beginner and intermediate DIYers should leave this to the pros, especially if the condition of the cabinets calls for more prep work. Read this step-by-step tutorial by This Old House showing the proper way to prep and paint cabinets for a fresh and modern looking kitchen.
---
Create an accent wall
Painting an accent wall is a great beginner-level project and one of the most cost-effective ways to transform any room in your home. For most spaces, a standard gallon-size can of paint will be enough for multiple coats of paint.
Think of an accent wall as a décor accessory: it will draw visual attention and is often used as the focal point in a room. Painting a single wall highlights a room much more clearly than the same color applied to all four walls.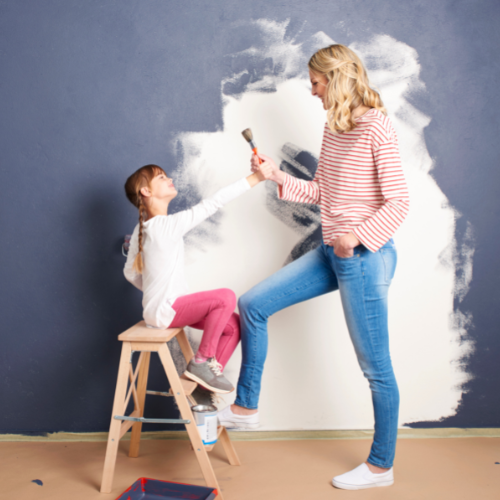 Can't decide on which wall to make your accent wall? Consider a fifth wall: the ceiling! A white ceiling expands a room while a darker color makes a large bedroom appear cozier.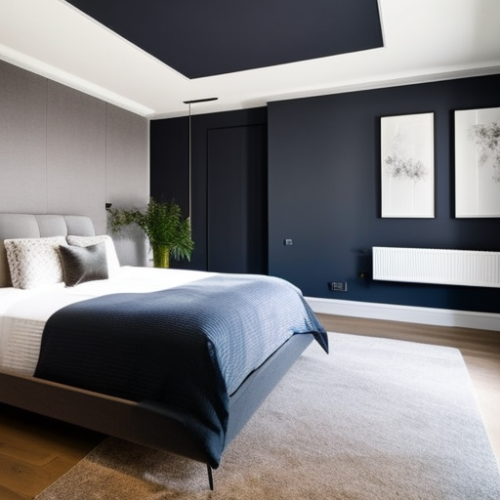 ---
Create interest with painted doors & trim
Just as you would opt for a contrasting, harmonious, or tonal shade when painting an accent wall, look to using a distinct color on the doors or trim instead.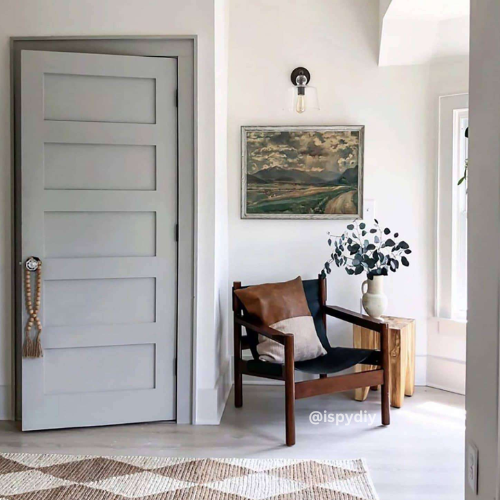 photo & design by i spy diy
It's perfectly natural to reach for a white, or off-white, color when painting interior doors and trim, especially in hallways. But, by choosing a less obvious shade you can create a dramatic transformation in just a few hours – plus you can use this color to connect to adjoining rooms that might use that shade as an accent.
---
Upcycling furniture
To change the look and feel of a room, you don't always have to go straight to the walls with that paint brush! Painting furniture is an easy and thrifty way to add a pop of color, and some personality, to a room that needs a refresh.
This is also a great way to decorate sustainably. With more and more of us looking to minimize our impact on the environment, paint and stain are quick and easy ways to refresh a dated or unwanted piece.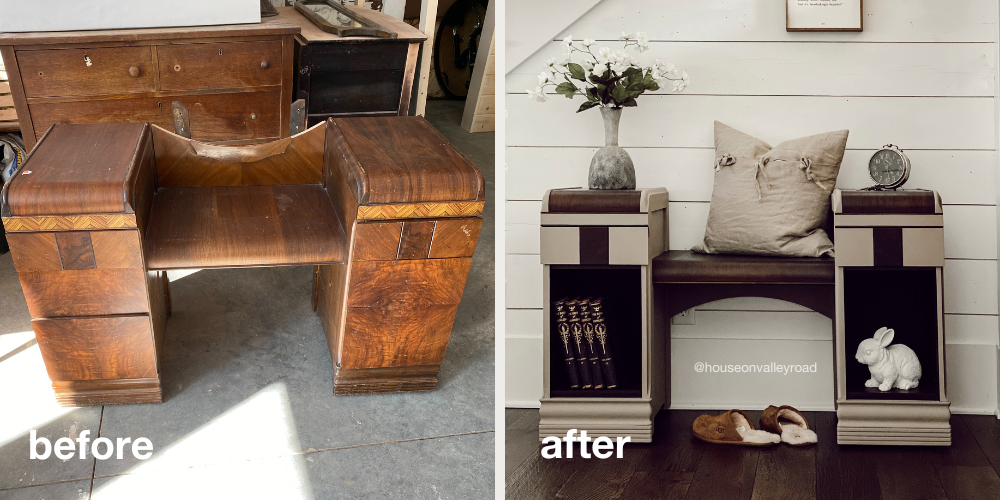 photo & design by @houseonvalleyroad
If you're cautious about painting large pieces of furniture, start small with a mirror frame or lampshade base. The Tarnished Jewel Blog has a great how-to guide for using latex paint on a glossy lamp base here.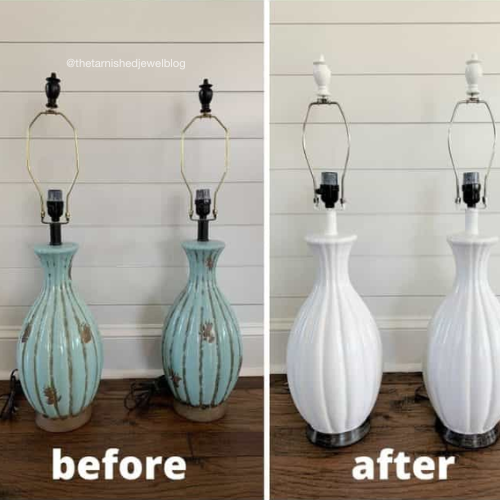 photo & design by @thetarnishedjewelblog
When it comes to painting furniture there are no rules, throw caution to the wind and express yourself! Like any painting project, remember to consider the preparation needed and don't forget to read the paint can! Depending on the surface or finish, your piece may require sanding and priming or you might be able to paint directly on to clean and dry surfaces.
---
Ready to take on your own DIY paint project?
Visit a Habitat ReStore near you today to check out our selection of paint, priced from just $10/gallon!