One of the most effective ways to positively impact your business is to invest in some team-building. Through team-building, a company can increase its employees' productivity and efficiency, which can lead to an increase in profits!
Based on past experience, team building might be a groan-inducing prospect that'll have your staff's eyes glazed over faster than you can say "conference room, 5 minutes" -- the good news is that it doesn't have to be that way!
By donating your time as a team with an organization committed to providing your team with a rewarding and empowering experience, you can shake-up the monotony of your standard team building routine.
To give you some ideas for your next team building event, we've created a list of our favourite non-profits you can partner with this summer. Best of all, these opportunities are absolutely free!
1. ReStore
ReStore is Habitat for Humanity's retail outlet, selling thousands of items including new and used furniture, appliances and building materials at a discount.
Managing a store of that magnitude is a tall task and the ReStore team could always use a few extra sets of hands to help sort out the many donations they receive every week.

Groups of 6-8 can expect to participate in activities that include general tidying around the store, unloading deliveries, sorting donations and cleaning appliances.
A unique aspect to team-building at ReStore is that sessions are only 4 hours long. So, your team can come volunteer without losing an entire day's worth of productivity!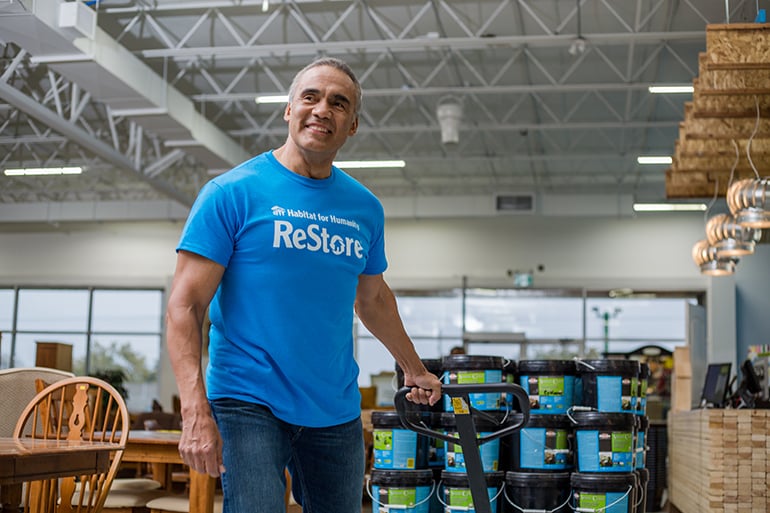 2. Boys and Girls Club
At Habitat, we know the importance of stability in a child's life. That's why we are happy to endorse the efforts being made by the Boys and Girls Club of Calgary.
Founded in 1939 The Boys and Girls Club is a charity that is "...committed to transforming the lives of vulnerable children, youth and their families by providing safe places…."
They offer all sorts of programs in every quadrant of the city and work tirelessly to end things like youth homelessness and food insecurity.
The Boys and Girls Club can accommodate groups as large as 20 people and can involve any number of tasks ranging from preparing meals to gardening and landscaping. They'll even offer recognition to your organization through their social media accounts.
3. Inn from the Cold
Like Habitat for Humanity, Inn from the Cold keeps the value of family at the core of their mission statement.
Over the past 20+ years, Inn from the Cold has become Alberta's largest family homeless-serving agency. They are committed to a world where no family or child has to experience homelessness.

The volunteer opportunities that are available at Inn from the Cold vary. Corporate groups can look forward to activities like running a dinner service, organizing a child's birthday party or providing general maintenance support to the main shelter.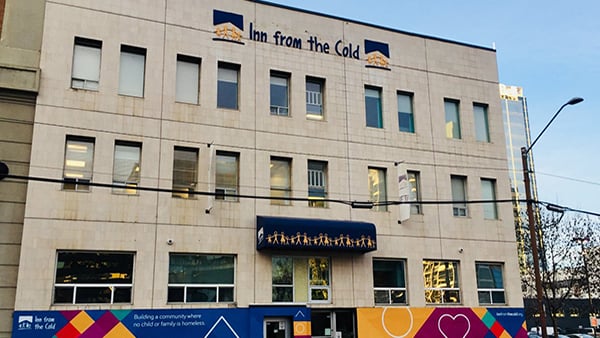 Interested in volunteering with ReStore for your company's next team building event? Sign-up today!