Avon and Romano, parents of Lorenzo [8] and Niña [4], are future Habitat homeowners in Okotoks.
Over the years, the family of four has struggled to find adequate housing that has met their budget.
However, despite the challenges they have faced, their faith has given them the resiliency to endure. The family describes themselves as:
"a family united in love, a family of faith and commitment."
A United Family
Although they consider themselves to be "a complete family" now, they say it has not always been a smooth ride.
Romano first arrived in Canada in 2013 in search of a better life. Avon and Lorenzo joined him three years later but the uncertainty about their residency and their future in Canada meant leaving their daughter Niña behind in the Philippines.
"With all the sacrifices and tears we've shed from being apart from our little girl, June 2017, she arrived in Canada and met her Daddy for the first time (she was still inside Mommy's tummy when Daddy left for Canada). That was one of our happiest family moments"
Over the years, the family has settled into Okotoks and made it their home. Romano works as a food service supervisor and Avon is a receptionist a local car dealership.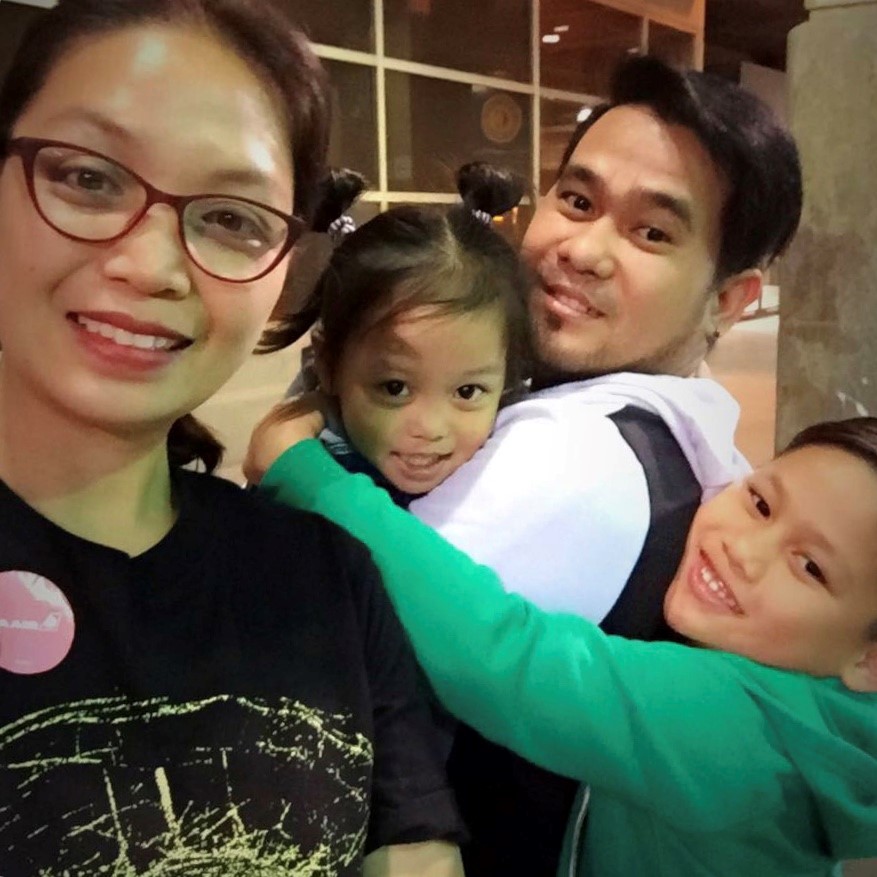 "This photo is very memorable to us. This is our First Family Photo. Taken at the airport upon our arrival (Me and my Little Girl )from the Philippines. Daddy and Enzo came to pick us up."
Unaffordable and Inadequate Housing
"It is tough to deal with such conditions when you are looking forward to a home where you can relax and enjoy moments with your family after a long day of work."
The family faced a high cost of housing as they started out their life together, which meant living in places that were ill-suited for a family of four, such as a one-bedroom apartment and basement suite.
This situation isn't an anomaly. The 2013 Foothills Region Report of Housing and Homelessness Needs Assessment identified that 25% of the population of Okotoks and High River were paying more than 30% of their income on housing. This lack of affordable housing can take a toll on families, health and education.
For Avon and Romano, this meant having to bear with living conditions that were beyond their control. They describe having to deal with second-hand smoke, cold winter nights in the basement, and difficult back alley roads during the winter, all while treating a toddler with recurring symptoms of bilateral pneumonia and allergic rhinitis.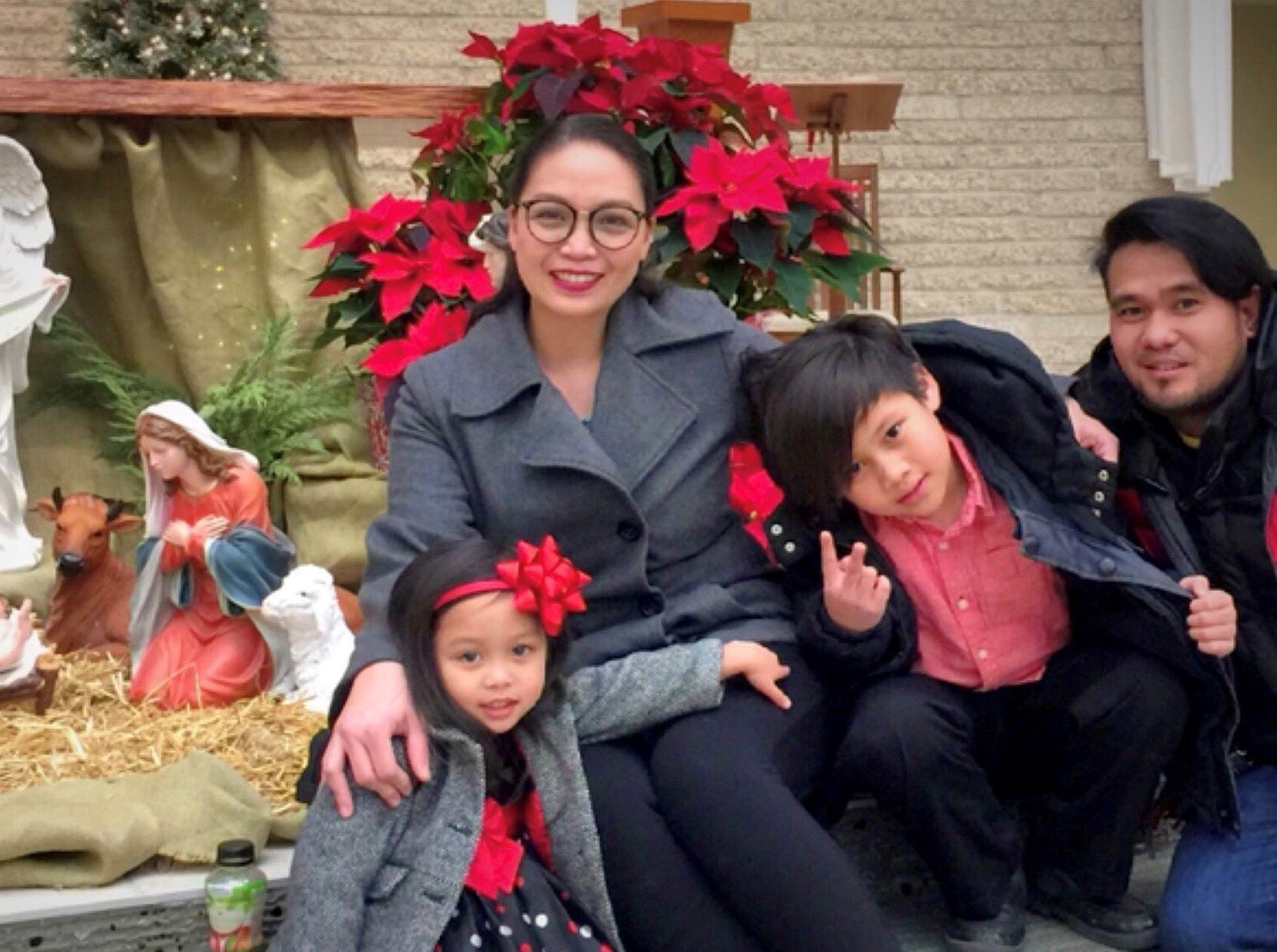 Celebrating the Holidays
A home in the making
"Two years ago we struggled with finding a temporary place that our family could afford. Then we saw a brief ad on Kijiji about Habitat for Humanity's affordable mortgage program — that is how our Habitat journey started."
Back in June, the family attended the groundbreaking ceremony at the site of the future duplex which will home to two Habitat families once complete including Avon and Romano's. They are currently contributing 500 volunteer hours as part of their partnership with Habitat.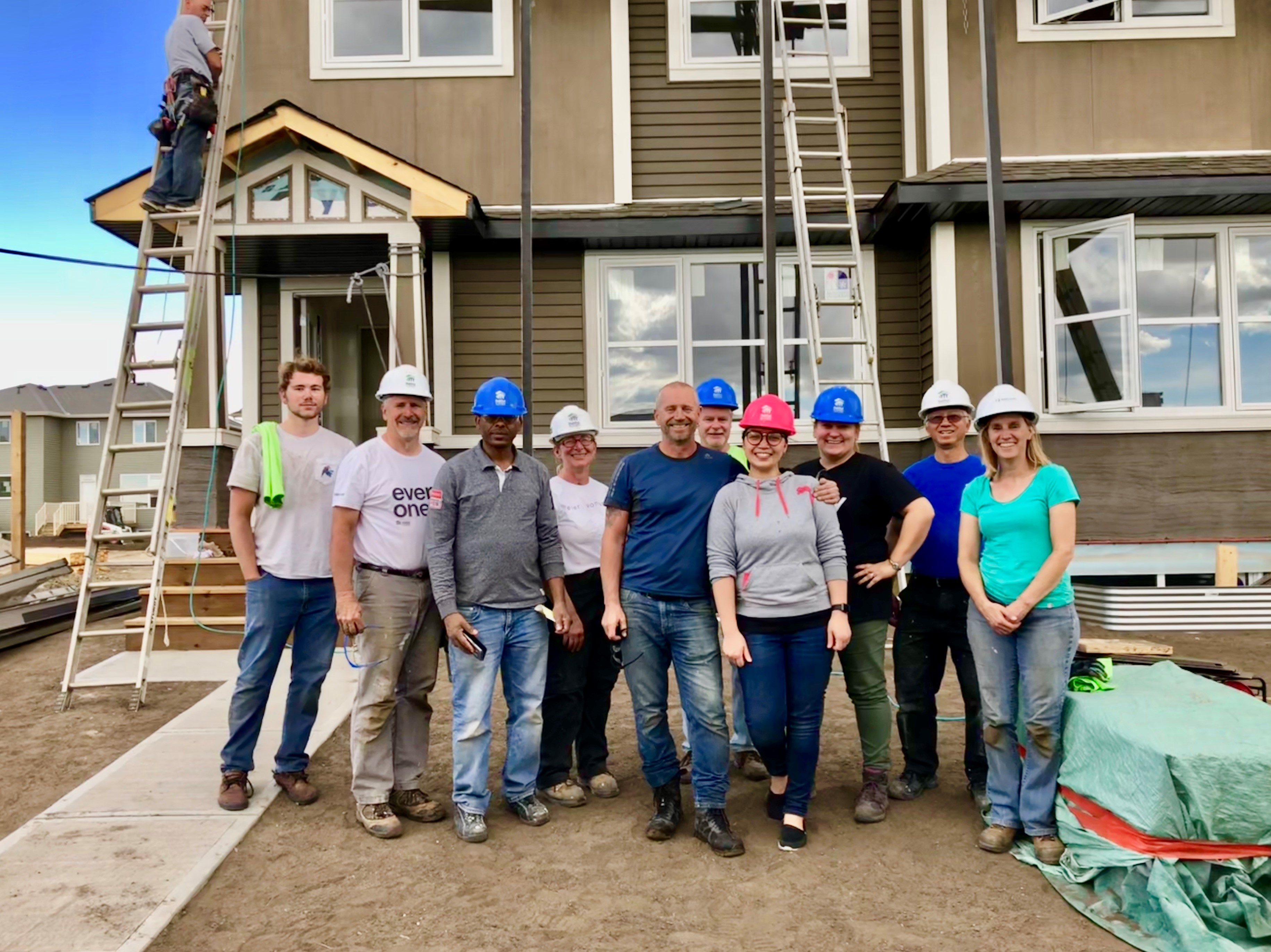 On September 7th and 8th, Avon was joined by Habitat volunteers who came together to build a fence around the property.
Alongside some work on the duplex, they have been doing the bulk of their volunteer hours at the Mission Thrift Store, some regional admin work with Habitat Foothills Regional Committee, and they did the ANCOP (Answering the Cry of the Poor) Walk with all of their friends.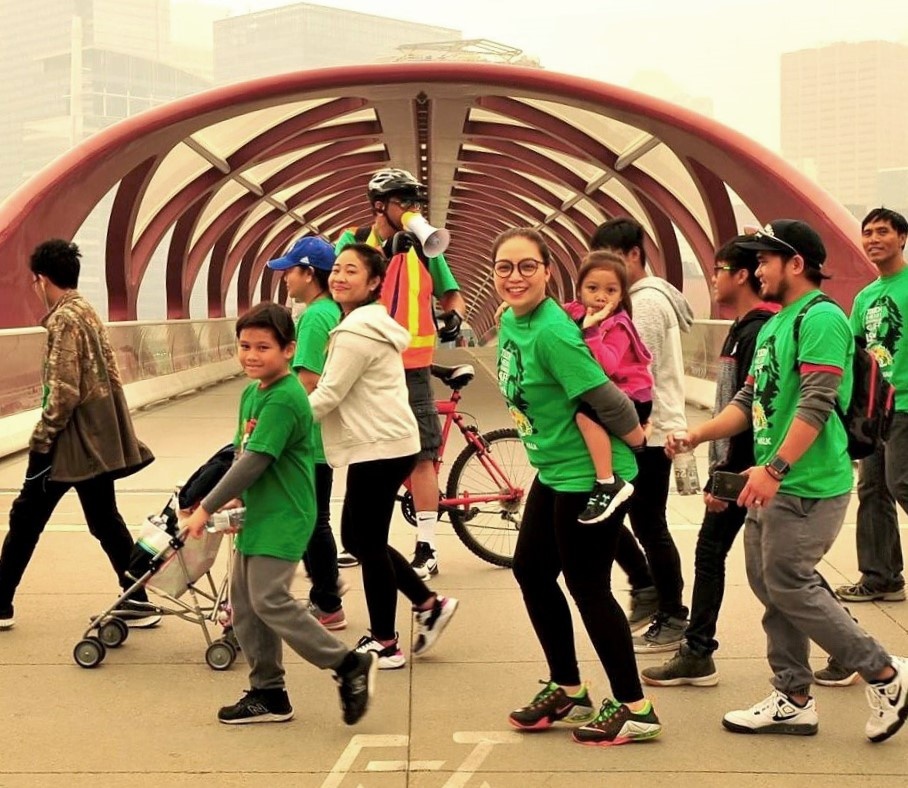 ANCOP Walk 2018
The meaning of home
Later this year, the family will purchase their home through Habitat's affordable mortgage. This means that mortgage payments will be geared toward their income and will never exceed 25 percent of their total household income.
An affordable mortgage will give Avon and Romano financial flexibility and the ability to build long-term stability for their children. However, in the meantime, home ownership will simply mean having a place to call their own.
"Having our own home means the world to us," said Avon. "It's a little piece of heaven on earth where we can feel safe, secure and happy. A place where we create memories and where our greatest family stories will begin ..."

Summer family bonding at Calaway Park